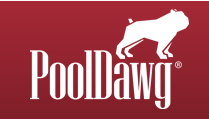 Who they are:
A supremely awesome place to buy pool cues & billiard equipment

Largest retailer of pool cues online

Advertising on Google & Bing since 2004
What they needed:
Higher sales/cost efficiency and ROAS

More sales
What we did:
Reorganized the shopping campaigns along product lines
Utilized a new account structure along with bid & budget management to ensure spend aligned with business goals
Expanded keyword lists & reach
What we accomplished:
Revenue increased 160%
ROAS increased 25%
Transactions increased 55%
Conversion rate increased 40%

Traffic increased 15%
The PoolDawg Story
PoolDawg is one of those rare companies where the people actually use the products they sell! Every employee is a pool player, so they know their stuff. They had been selling successfully online since 2003, but their advertising program wasn't bringing in what they thought it should. So we partnered up to give their campaigns a shot in the arm.
So, how do you translate a great product into ads?
Google Ads is focused on pushing more Shopping ads over text ads when it comes to eCommerce. Fortunately, Conversion Giant is big on eCommerce and optimizing Shopping campaigns for clients.
Many advertisers haven't found a way to optimize Shopping ads since Google has made them more prominent, and PoolDawg was no exception. When there are thousands of products in the feed, it becomes increasingly challenging to control budgets and which product ads the budget is spent on.
The Strategy
We cleaned up their shopping feed and reorganized their campaigns to allow us to have more control over what products were served and how much we paid for them. The result was that their core revenue-generators received a larger chunk of the spend and traffic, leading to more sales.
On the search side, we broadened the keyword lists for products that were money makers, giving them more reach in those categories. By casting a wider net, we were able to push more lower cost, yet highly relevant, traffic to the best sellers which led to more transactions at a higher ROAS.
The Results
With higher efficiency ad spend, we were also able to increase exposure and ad budget resulting in more sales volume. Another effect was a higher conversion rate, a result of spending more on the product categories that generated more sales.
Revenue up 160% AND return on ad spend up 25% at the same time! Sometimes the most lucrative solutions are counter-intuitive. That's why leveraging data and having an active role in mitigating waste was key to driving the desired outcome with PoolDawg.