We created Conversion Giant because we know we are
more than just keyword managers and traffic suppliers.
Our entire focus has always been around driving more conversions, conversion value, and profit. To be successful, we must look beyond the platforms and increase the scope of operation to include elements which comprise the entire story and not just parts of it.
Conversion Giant's expertise spans across an array of disciplines including: conversion
funnels, unique traffic creation, remarketing, social media and direct email marketing in a winning combination then layers in CRO (conversion rate optimization) to GROW your
conversions over time. We also partner with web developers (when necessary) and other teams to ensure your conversion process is optimized end to end.
Conversion Giant implements time tested practices involving the: strategy,
measurement, and optimization of entire conversion systems.
Our Mission
To educate and assist both eCommerce and lead centric advertisers to increase their business's efficiency, profitability, and growth from online conversions.
Specializations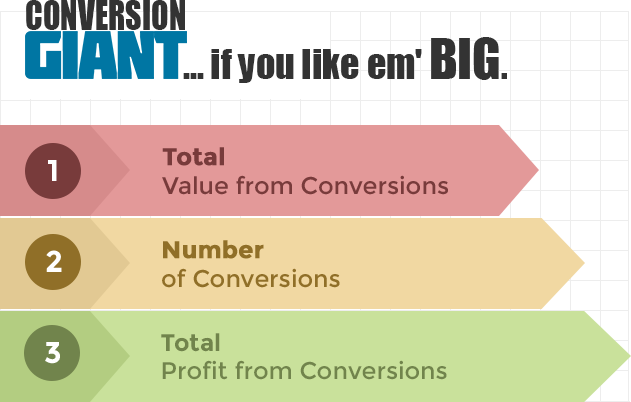 About admin