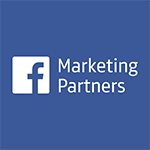 Conversion Giant would love to help you with your Facebook Ads management! We are a Facebook Blueprint Partner and Facebook Ad Professional. We help advertisers target people on Facebook for many reasons, but the most popular are: finding new customers, new fans, creating brand awareness, boosting Page likes, and encouraging signups.
We also do a lot to bring back return visitors to your website with Facebook Retargeting services (see below). Please let us know what your goals or objectives are so we can tell you if you are a fit for Facebook Ads.
Facebook Ads Management can include:
Account Setup
Campaign Creation
Target Audience Research
Lookalike Audiences
Ad Creation
Boosted Posts
Instagram Ads
Facebook KPI Tracking
Facebook Retargeting
Dynamic Product Retargeting
Conversion Optimization
CPC or CPM Bid Management
Budget Allocation
Monthly Reporting
Sometimes, Facebook Ads requires the assistance Optimized Landing Pages to drive more leads or conversions. Please inquire with your Conversion Giant specialist to learn more about your specific requirements.
Audience Targeting
One of the most challenging aspects of running Facebook Ads is finding the right targets. We tend to dig up and test many targets over time for each advertiser. Each target consists of a combination of segments relating to demographics, geography, behavior, and/or interests.
Facebook Retargeting (DYN)
Facebook Retargeting Management is very successful program for most advertisers. Even for advertisers that may not be a fit for normal Facebook outreach type targeting, Retargeting can still be a very good option because it is predicated on your own website visitors from the past versus new people who have never heard of your brand.
Conversion Giant can run several types of remarketing ads depending on your goals, type of business, or access to ad creative media.
Dynamic Product Retargeting is very popular for eCommerce advertisers because it shows users all the products they once viewed on your website. This is especially effective when your time lag for conversions is greater than 1 day.
Want to Give Facebook a Shot?
Conversion Giant can help. We'll look at your goals and attempt to match it with the right type of campaigns and targets before accepting any fees for Facebook Ads services. Contact Us and talk to a Facebook specialist today!
Other Services We Offer
About Peter Dulay
Advertisers choose Conversion Giant because we know that conversions, revenue, and profit come from more than just your marketing. It comes from thinking "BIG" about your business.