Click to Download Your Free Book
This guide: Greatest PPC Strategies to Grow Sales and Profit in 2017 is a compilation of the most impactful ideologies and fundamentals we've picked up throughout our 10 years in digital advertising. As the consumer behavior and technology evolve, so do many of the best practice things we come to learn and rely on. While the specifics may change, the laws of economics do not.
This book along with many of our blog posts serve as a current philosophy and approach toward paid search management. We hope you enjoy it.
Of course, if we can help you achieve this level of strategy in your own business marketing, please don't hesitate to contact us.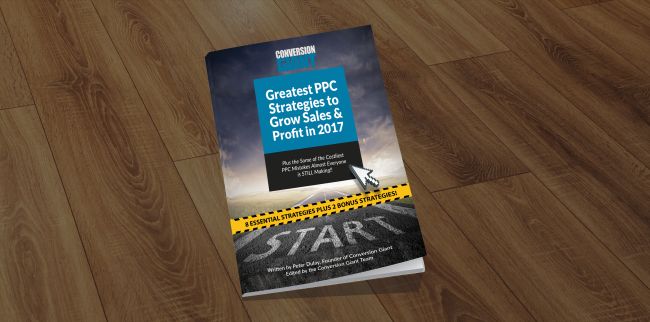 About Peter Dulay
Advertisers choose Conversion Giant because we know that conversions, revenue, and profit come from more than just your marketing. It comes from thinking "BIG" about your business.