Any advertiser knows that getting visitors to your site is only half the battle. The real challenge is converting those visitors into paying customers, and the only way you're going to have a notable amount of success in that endeavor is if you get a handle on how those visitors are behaving on your site.
Lucky for you, there is a myriad of tools out there, both free and paid, that can make this much easier. If your conversion rate needs a boost, consider one of the following:
Mobile shopping is growing at lightning speed. It's growing so fast that online sales on Cyber Monday in 2016 hit $3.45 billion. Businesses are recognizing this opportunity, making the eCommerce space incredible competitive. So if you want to stay ahead of your competitors, you need to leverage all the tools and resources you can to boost conversions. The following free and paid tools will help you get a handle on what your customers are doing on your website, who they are, and why they're doing it. This will allow you to optimize your website and conversion funnel, earning you more sales.
CrazyEgg
There are so many variables that can be attributed to a customer completing a sale on your website. Between your headlines, product copy, images, call-to-action (CTA) text and placement, and much more, it can be difficult to determine which elements are contributing to sales and which are deterring customers.
Rather than diving into a full-blown funnel analysis or launching experiments, CrazyEgg can help you uncover your visitor's scrolling and click behavior on your pages. Using heatmaps, CrazyEgg shows you where people are clicking, how far down they scroll, at what point they leave the page, and where they're hovering.  This can give you some real insight into what's working and where the problem areas are.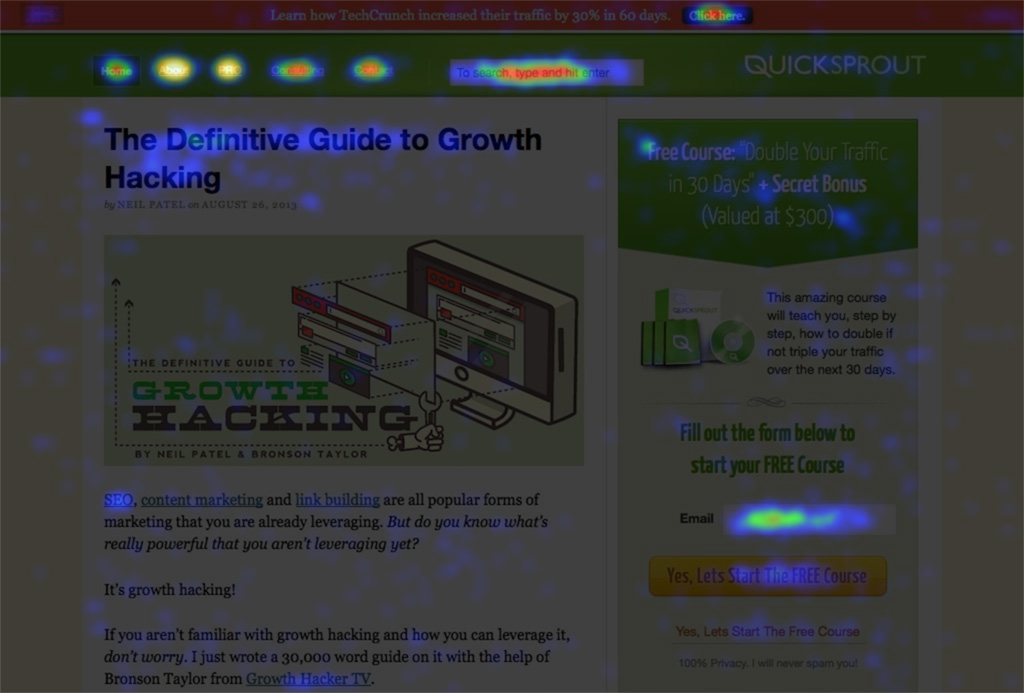 Price: Starts at $9/month
Google Analytics
Google Analytics can do much more for eCommerce companies beyond telling you how users found you and how they're navigating through your website. To really see the value in the tool, you'll need to set up tracking and goals, and create a mobile ecommerce dashboard.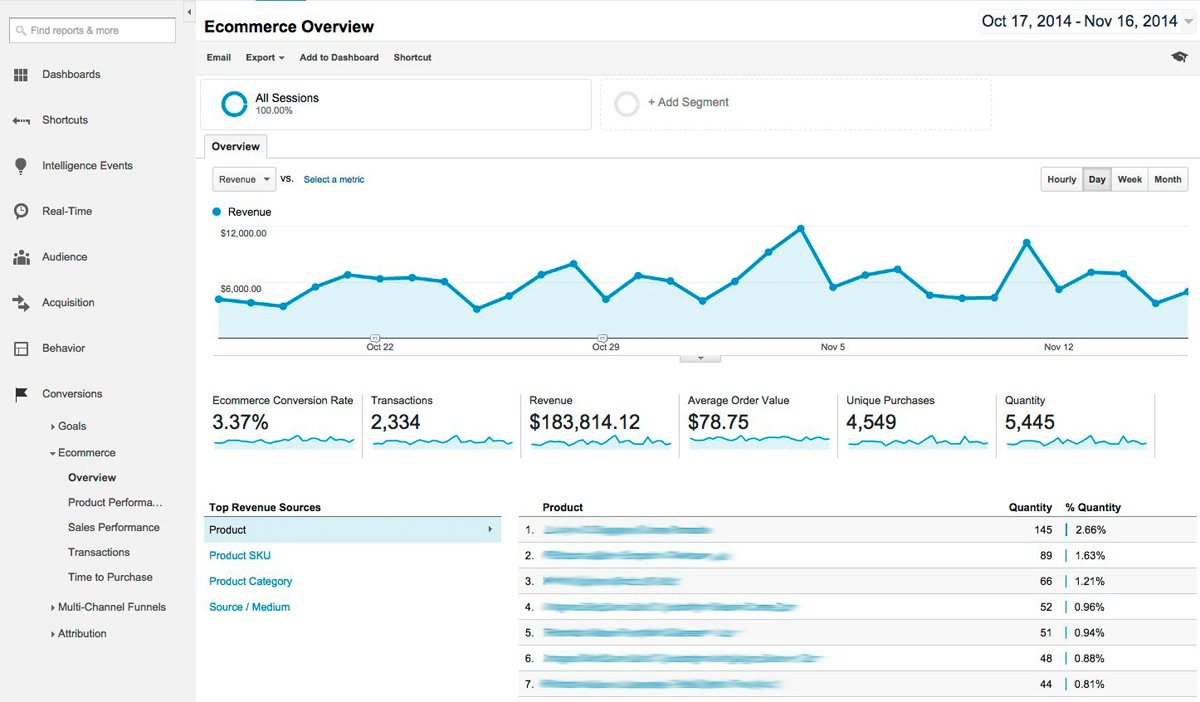 Price: Free
Marketing Automation
We couldn't choose just one marketing automation platform to recommend because the features you need will vary from one company to the next. A few of the most popular marketing automation tools for eCommerce include HubSpot, Marketo, Klaviyo, and Kevy. We use Infusionsoft but it's not necessarily built for eCommerce.
In general, using marketing automation software can help you boost eCommerce conversions a few different ways. Most tools will allow you to:
Nurture leads with relevant content and push them along the funnel

Personalize website content

Provide detailed analytics to identify gaps in your funnel

Build relationships with customers to increase their lifetime value (LTV)
Price: Varies
Survey Tools – SurveyMonkey & Google Forms
Your existing customers can provide you with a wealth of data to improve conversions. Create a survey using a tool like SurveyMonkey or a Google Form to assess their satisfaction with their purchasing experience. Not only will it help you build relationships with your customers but it will also identify areas in need of improvement within your sales funnel. Ask questions like:
How did you find our online store?

Was our store easy to navigate?

Did we provide enough information about the product?

Did you feel confident about providing payment information on our website?

Was the checkout process easy-to-use?
Price: SurveyMonkey – Free, with paid versions starting at $24/month
Google Forms – Free
RELATED: How to Save Time & Streamline Your Online Conversion Funnel
Website Grader
HubSpot's Website Grader is a free tool that compiles key metrics like mobile friendliness, page speed, and other data relevant to your search engine optimization (SEO) efforts. These factors can play a pivotal role in your overall conversion optimization strategy so it's important to ensure you're implementing efforts to maximize your score.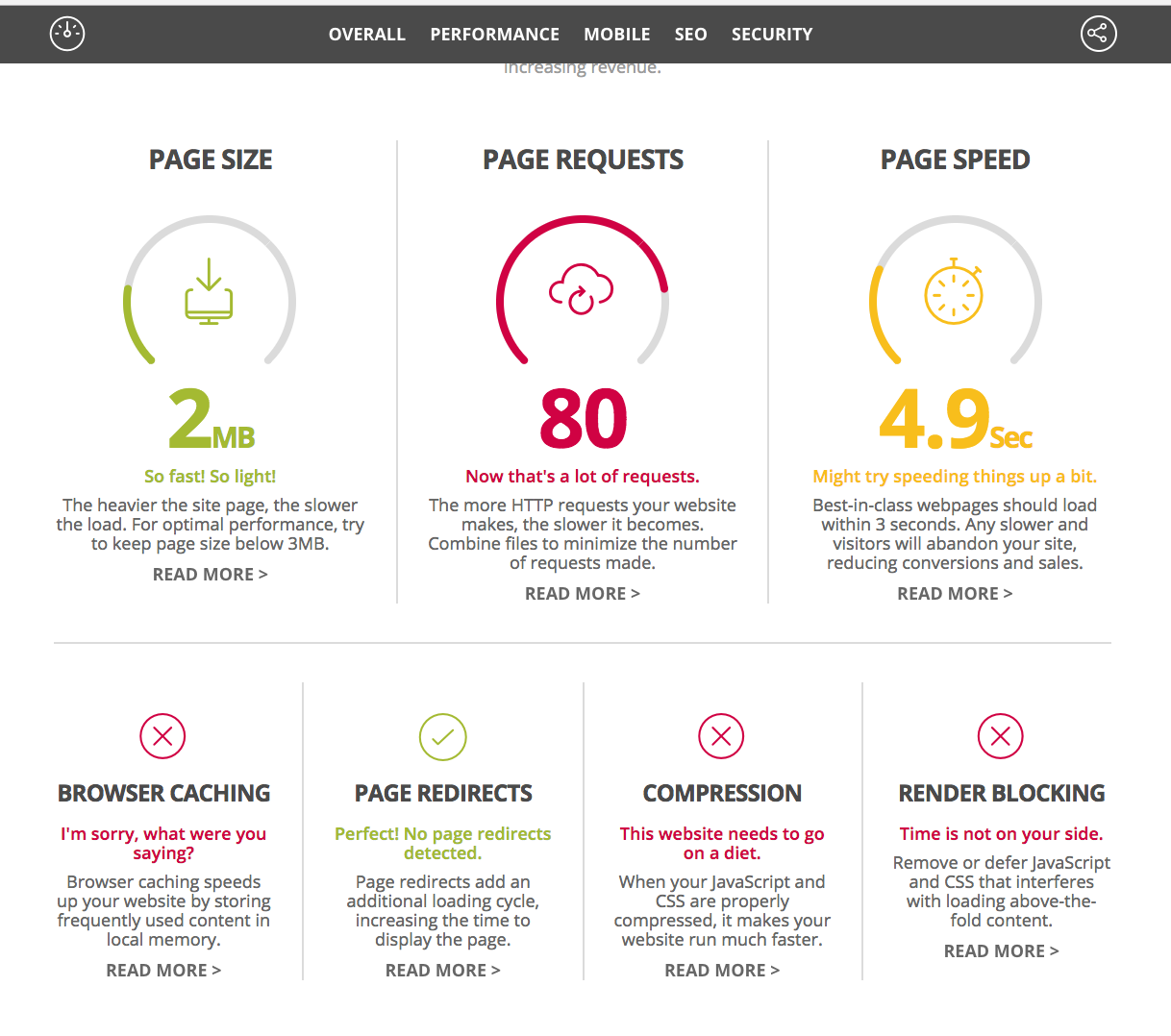 Price: Free
Kissmetrics
Kissmetrics offers a variety of products, but the Analyze solution is one that can be extremely valuable for identifying gaps in your conversion funnel. You can pinpoint where your leads are dropping off using the funnels report by creating specific stages that are meaningful to you. Another helpful feature is the ability to track the activity of each individual visitor.
For eCommerce Customers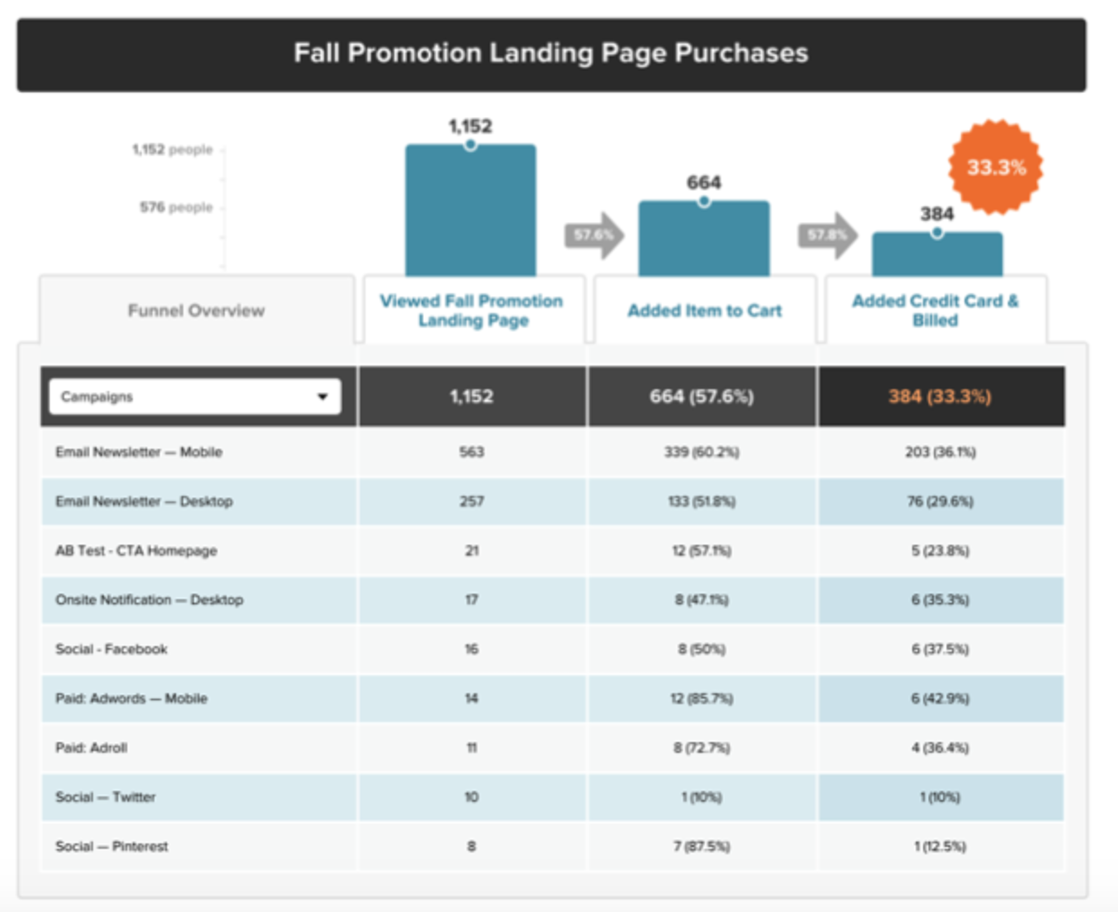 For Signups (lead generation) or Saas Companies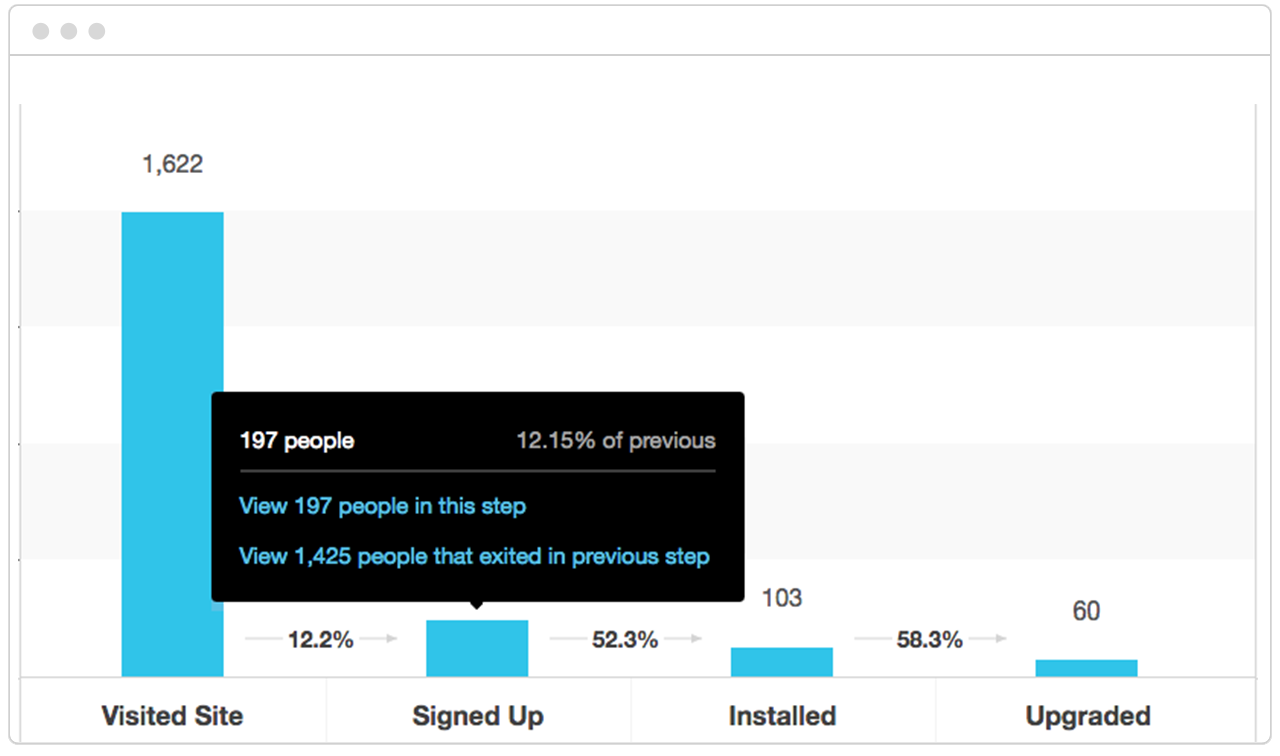 Pricing: Starts at $220/month
Mixpanel
Mixpanel is another funnel analysis software with similar features as Kissmetrics, but at a lower price point. This tool also allows you to engage with users at key points in the conversion process. For example, you can automate SMS messages or push notifications for app companies. With customers like Uber, Samsung, and BMW, the software must be pretty robust to be trusted by such reputable brands.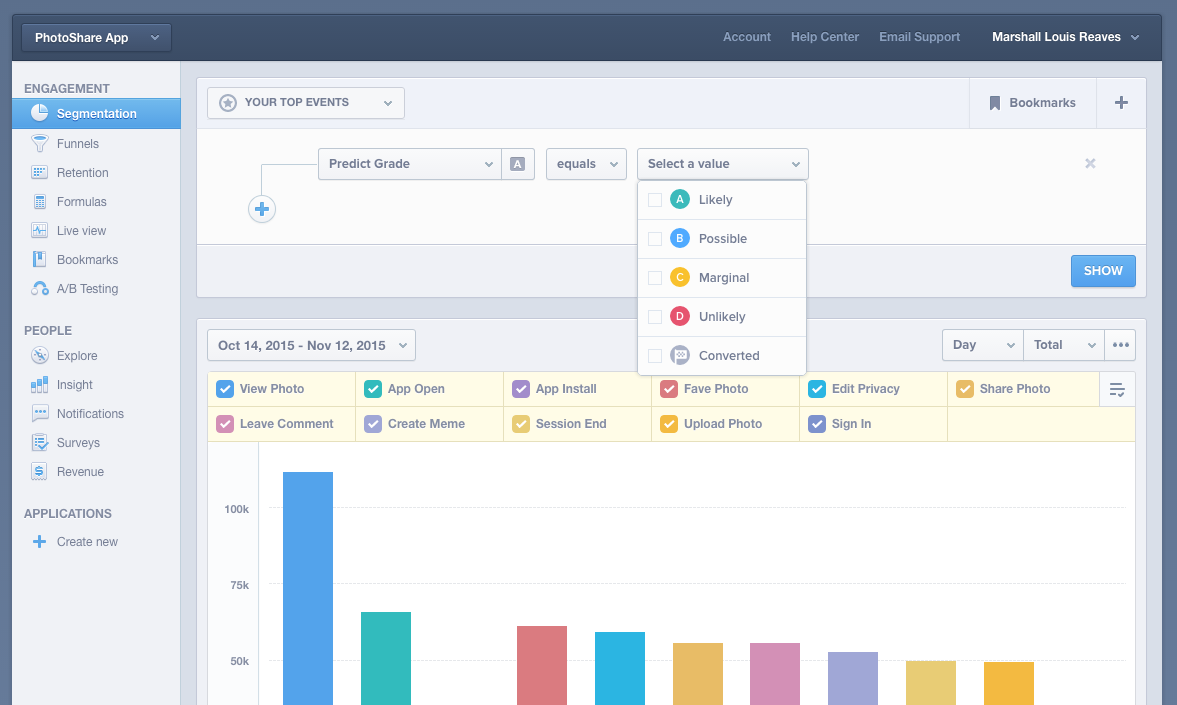 Price: Free, with paid versions starting at $99/month
Optimizely
A great way to increase your conversion rate is by testing different methods simultaneously, or A/B testing. Optimizely is an experimentation platform that allows you to create custom experiences based on ad campaign, geography, device, and other dimensions.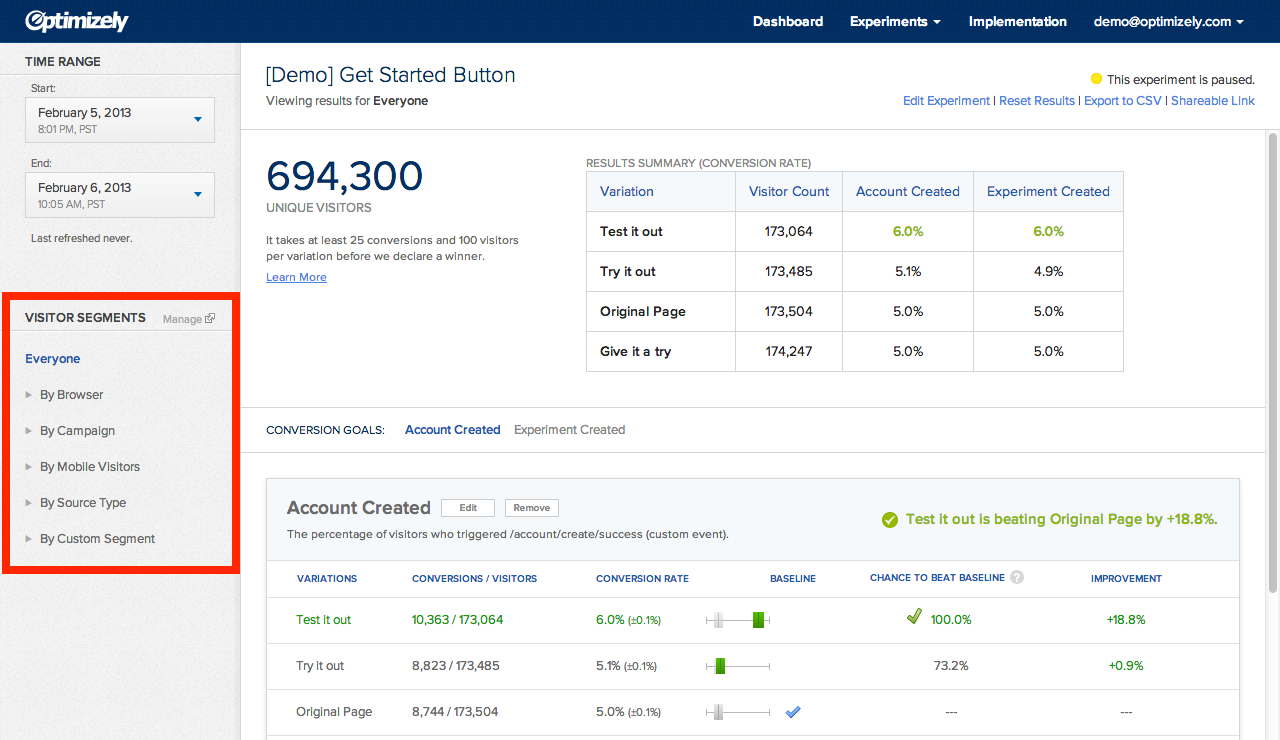 Price: Not publicly shared.
Sumo
While we wish it were this simple, people don't typically purchase upon their first visit to your website. So we often need to engage with leads by sharing valuable content via email to ensure they keep your online store top of mind. A great way to collect email addresses is by using a tool like Sumo. This tool allows you to get signups using a pop-up, smart bar, scroll bar, or welcome mat.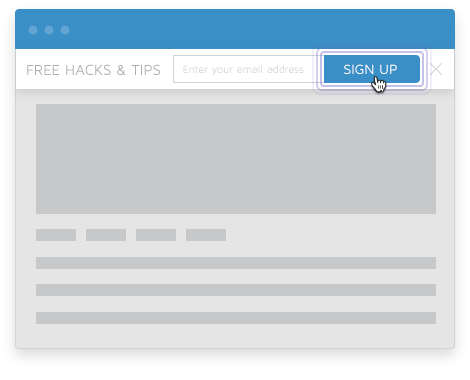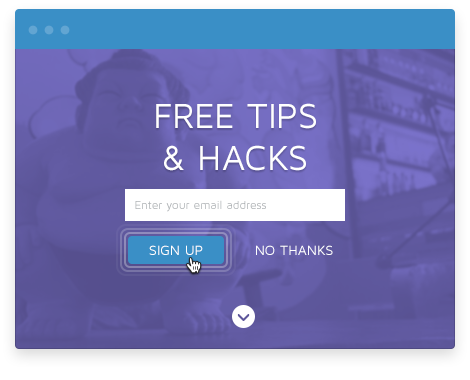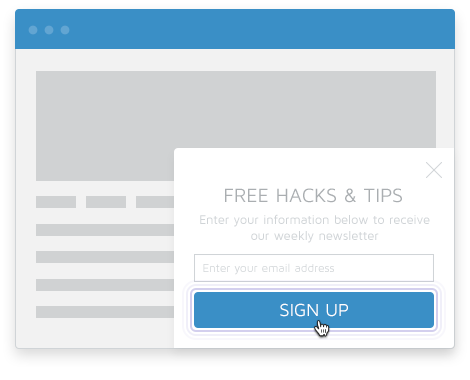 Price: Free, with paid versions starting at $29/month
Leadpages
If your business has traditionally been selling on a marketplace like Amazon, eBay, or Etsy, Leadpages can help you build your online store. You can customize these pages to control messaging and branding, thus giving you a better opportunity to convert leads. Leadpages integrates with eCommerce platforms like Shopify, Interspire, and 1Shopping Cart.
We know that eCommerce isn't always as simple as adding a product to your cart and checking out. Sometimes there are custom orders or bulk orders that require some human interaction. Businesses that require this type of functionality can benefit from a custom landing page tool like Leadpages.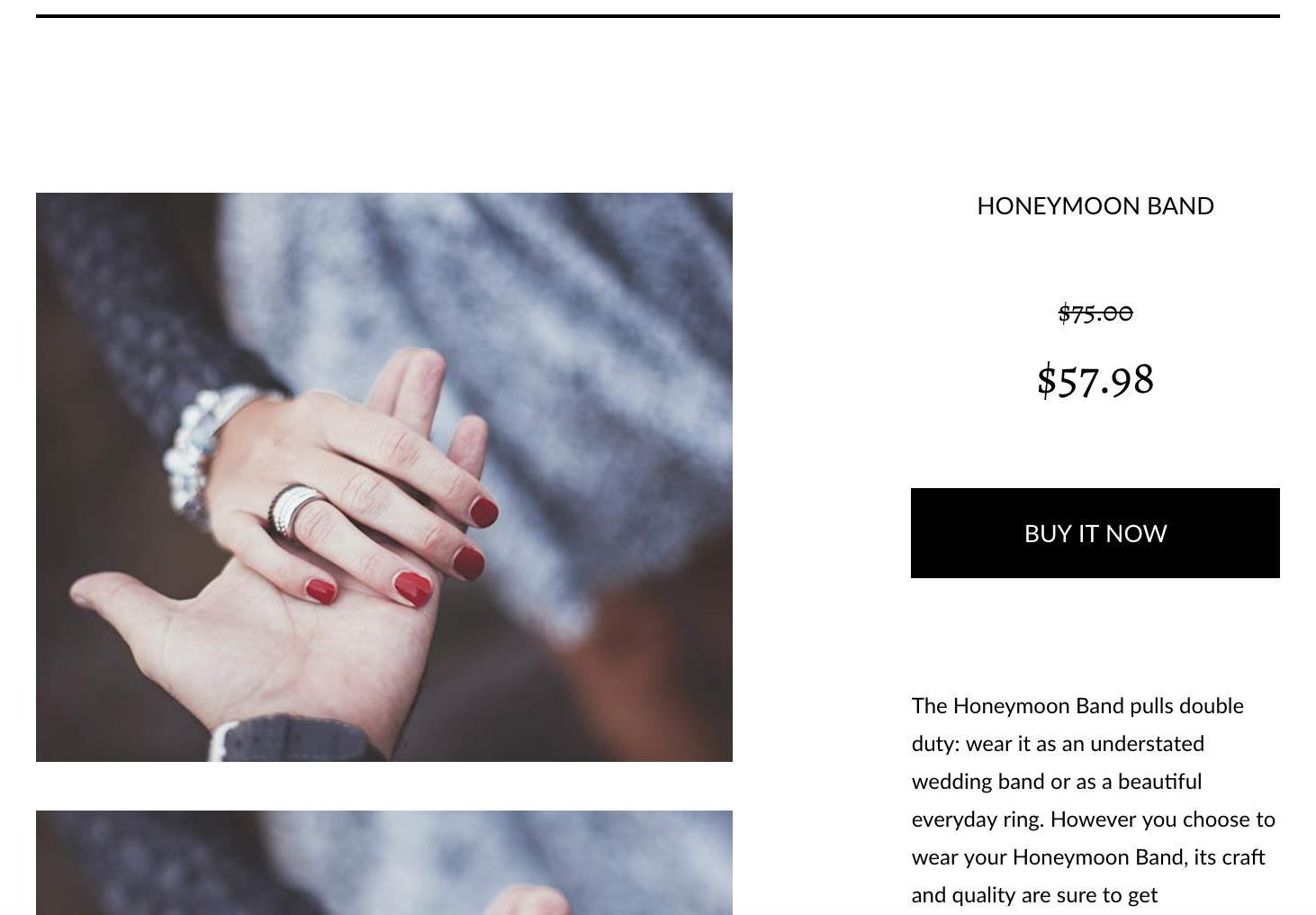 Price: Starts at $25/month
Olark Live Chat
Utilizing a live chat function on your website is key to pushing buyer's through the funnel in a manner that ensures they're 100% satisfied and their questions are answers in real time. Olark is a great tool that allows you to contact users when they are most ready to buy–when they're on your site! Initiate a conversion with shoppers within an unobtrusive chat box as opposed to a pop-out window which shoppers often forget about. Olark integrates with Shopify and BigCommerce and CRM tools to store your conversations for later analysis.
Price: Free & paid versions starting at $12/month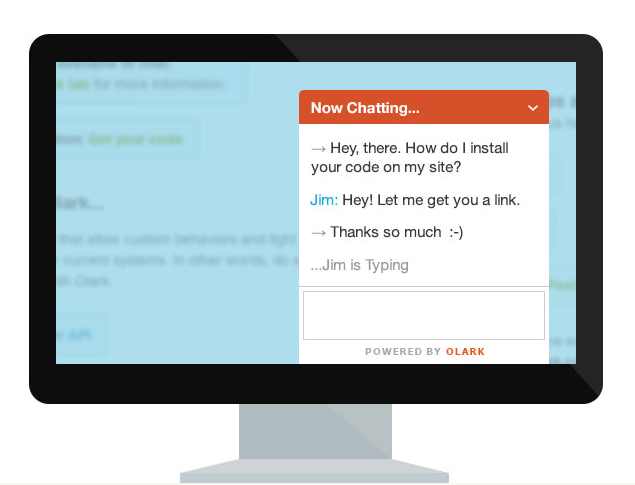 Improving your website and marketing strategy to increase sales in your online store shouldn't be a one time event. This roundup of free and affordable tools should help you dig deeper into who is doing what on your site and why, but the challenging part is knowing exactly what steps to take next to boost conversions. That's where we come in! Let us analyze your conversion funnel and we can recommend the best way to increase sales in your online store.
How many of these tools do you use?