When it comes to onsite convertibility, few strategies do the job quite like an eye-catching landing page. Landing pages are unique from other pages on your site in the sense that they serve as a static, standalone web page. Unlike your homepage, for example, they are focused on getting users to perform one solitary function – whether that be to purchase, sign up for something, download media, etc. 
Landing pages are usually created for specific marketing and advertising campaigns, as their goal is to convert users from other digital sources – such as an email, Google Ad, social media posting, or similar offsite destinations.
Since landing pages wield so much power, it's important to optimize them properly. The two campaign metrics that play an important role in landing page optimization are click-through rate and conversion rate.

Identify Your Best Ads and Landing Pages

Combining your best performing ads with your best performing landing pages is crucial to the success of your campaign. 
First, start by checking Google's quality score for each of your ads. These rates affect your ads ranking and can give insights into your CTR and how your landing page is performing. Most importantly, it shows you how you are comparing to your competitors' ads and landing pages.

Consider doing a comb-through of your website analytics to see which pages may lead to conversions even if they have not been connected to any paid ads you've run. If you find a good contender, consider testing how it performs when you make it a landing page on an ad.  
This will take some time, testing, and tweaking but once you have identified your heavy hitters, most of the work is already done. So, why not take it one step further?
Optimizing Your Campaigns
You always want to stay away from irrelevant search queries when it comes to your ad bids. Check to see which keywords are giving you expensive and irrelevant traffic so you can designate them as negative keywords. 
You should also see what the search intent is behind those keywords.
Optimizing Your Landing Pages
Clear and attractive language is the most important staple for a good landing page. The main trick here is a killer call-to-action (CTA) which should line up with the same CTA you used in the ad that directed the user here. Everything on the page should support this from the headline to the body copy, even the images and graphics you may use.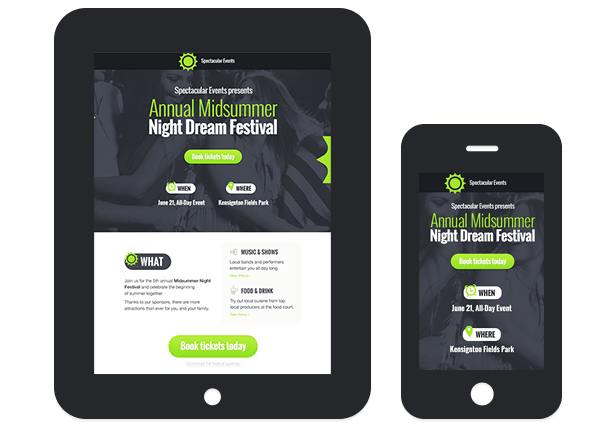 Make your CTAs short and simple but dynamic using language that clearly indicates the next step (buy now, sign up, download today, book now, etc.) Also look through your landing pages to check for inaccuracies with shipping or turnaround times. 
You also want to ensure your landing page is "healthy". Long loading times are a dealbreaker for a lot of users, so you want your page to load in under five seconds. You likely want to use minimal images and content on these pages for simplicity's sake, so it shouldn't be too much of a loss to take out elements which may impact the load time. 
Using these methods you can really improve the quality of your landing pages and the ads which direct traffic to them. Lean on your quality landing pages so you can land the sale!