When you search for something on Google or other search engines, you usually have a certain goal in mind. You may want to learn about something specific or find the right product you can shop online for. You may even be trying to track down a site you've been to before but don't remember the url. 
When a user conducts an online search with a goal in mind, we call this goal their "search intent". This intent can affect how your website ranks on search engines as well as how your ads perform, so it is absolutely essential to understand the key concepts and how to utilize them to improve your listings. 
This is why it's great news that Semrush has released a new search intent filter for their  keyword-based reports. You can now break down keywords in searches by search intent for your website and your competitors to improve your rankings, track your growth, and become more of an authority in your industry.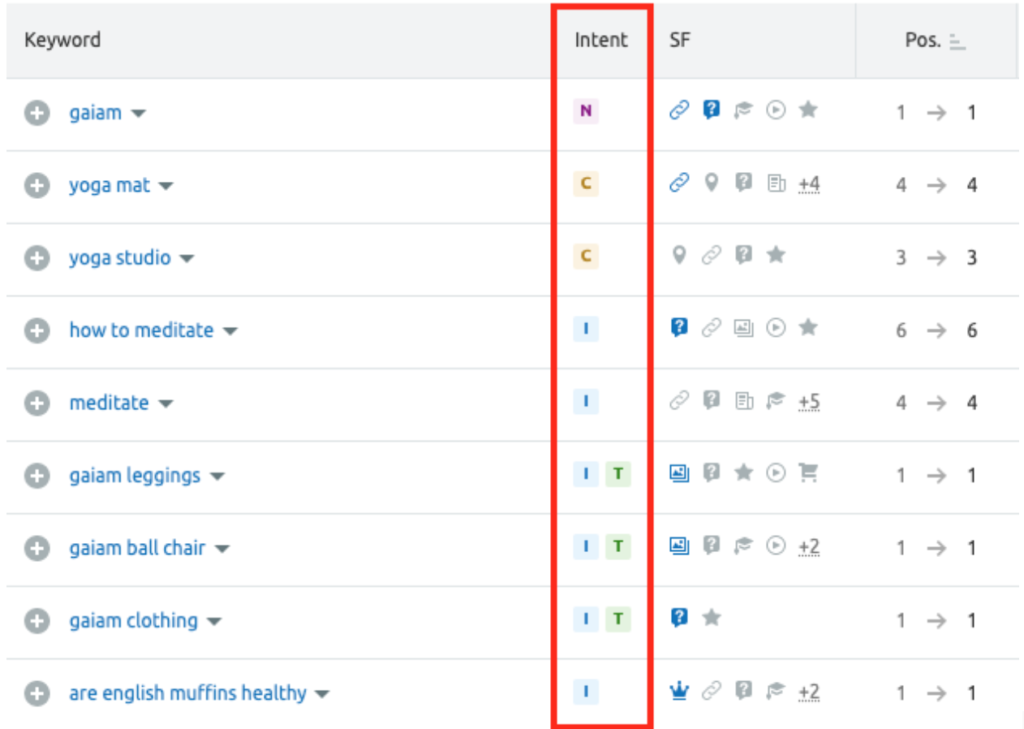 Let's break down the 3 most common types of search intent which make up over 99% of searches. 
Navigational Intent 
What it is
Have you ever typed "Facebook" into a search engine to get to their website instead of entering the URL? Many have and this is an easy example of the reasoning behind navigational intent. This is, simply put, when a user is looking to visit a specific website and they use a search engine to locate it. 
This may seem unimportant, but if your website doesn't rank highly for your branded keywords, the user may go elsewhere to find what they need.
How to utilize it
This should be a fairly easy fix if you haven't done this already. Make sure you have specific landing pages for all of your products/services and optimize those pages using your brand name and the product name in your title tags, meta descriptions, and HTML headers. 
You can then use a tool like Semrush to track how searches for your branded keywords with navigational intent are performing. You can also see if your competitors are bidding on your branded keywords in their PPC campaigns to steal the top stop in results. Either way, you should be bidding on these terms with your own PPC campaigns as well. 
Informational Intent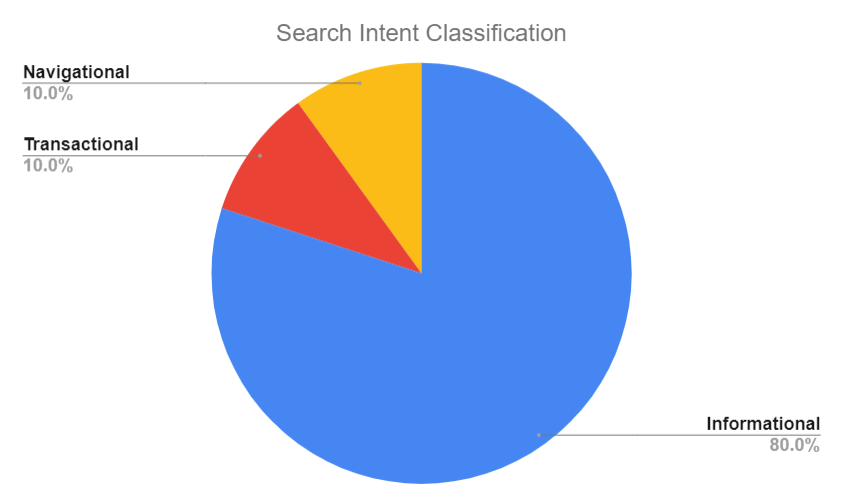 What it is 
The most common type of searches are users looking for information. This could be anything from pool cleaning tips to casserole recipes. Any time a user is seeking the answer to a question, this is qualified as informational search intent. These searches often begin with interrogative terms like:
How to

What is

Where is

Why do

Etc.
These tend to be long-tail queries that are associated with shoppers that are still at the top of the sales funnel. As a result, it serves as an opportunity to establish awareness of your brand. These users are still researching their problem – here is your product's opportunity to present itself as a solution 
Establishing your brand as an authority in a certain field can really come in handy. If you can rank highly on questions pertaining to what your business deals with, it can lead to more page views, brand recognition, and even sales.
How to utilize it
The simple way to optimize your website for searches with informational intent is to provide answers to the questions the user is asking. Dedicated content such as a blog post, how-to video, infographic, step-by-step guide, or a FAQ page which specifically covers this topic will be far more likely to be discovered by users. The key is relevance: you want to make sure your page has the most relevant information pertaining to the search in question. 
In terms of what content you should create, Semrush has a great tool for this. They allow you to run a keyword gap analysis where you can filter by intent to see what keywords your competitors are ranking high on which you are currently missing. This will point you in the right direction for the type of content creation you need to rank higher with informational intent users.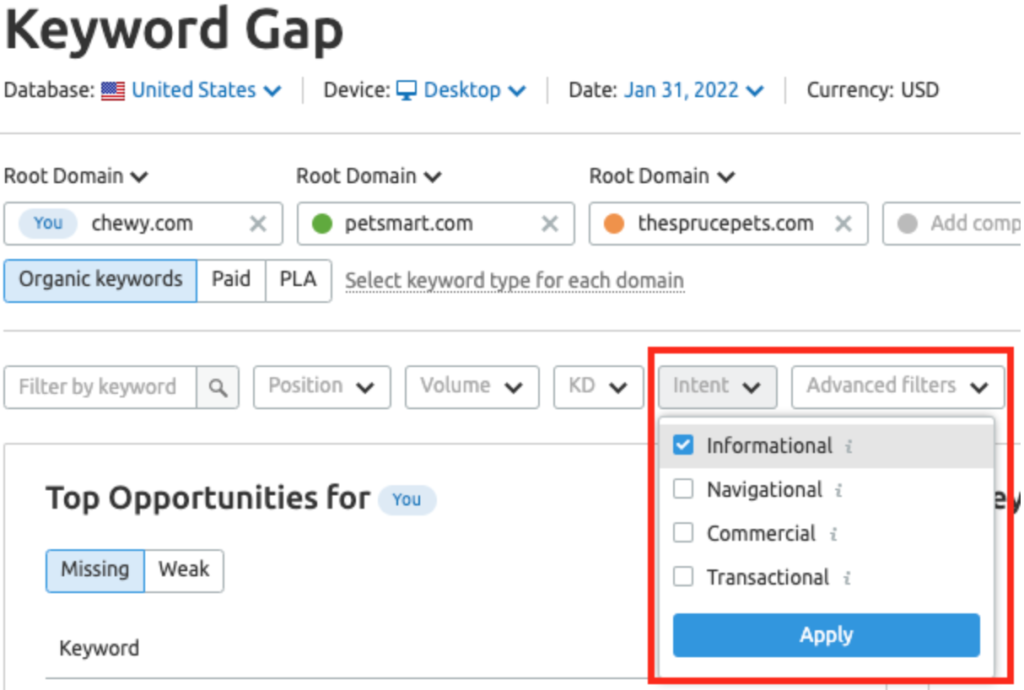 Transactional Intent
What it is
This is when a user is searching the internet for a product they are considering buying or wish to buy online immediately. They may sometimes already know exactly what they want and wish to get to a product page in order to purchase immediately. Or they may be casually browsing a product or type of product to purchase at a later date. 
In other words, these are shoppers that are already at the bottom of the sales funnel: ready to make a decision.
These types of searches are definitely the most valuable when it comes to making sales. 
How to utilize it 
Creating dedicated landing pages for your products/services is a great place to start here. Make sure the Add to Cart button (or any other method of conversion, such as quote forms) is prominently featured for easy usability. 
This is likely where you're going to want to put the most effort when it comes to your paid advertising. You can target your paid ads at searches with transactional intent using a higher portion of your PPC budget to make sure your money is going into the right searches. 
Using the Semrush keyword magic tool, you can even filter keywords of these types to see which ones have low difficulty and less competition.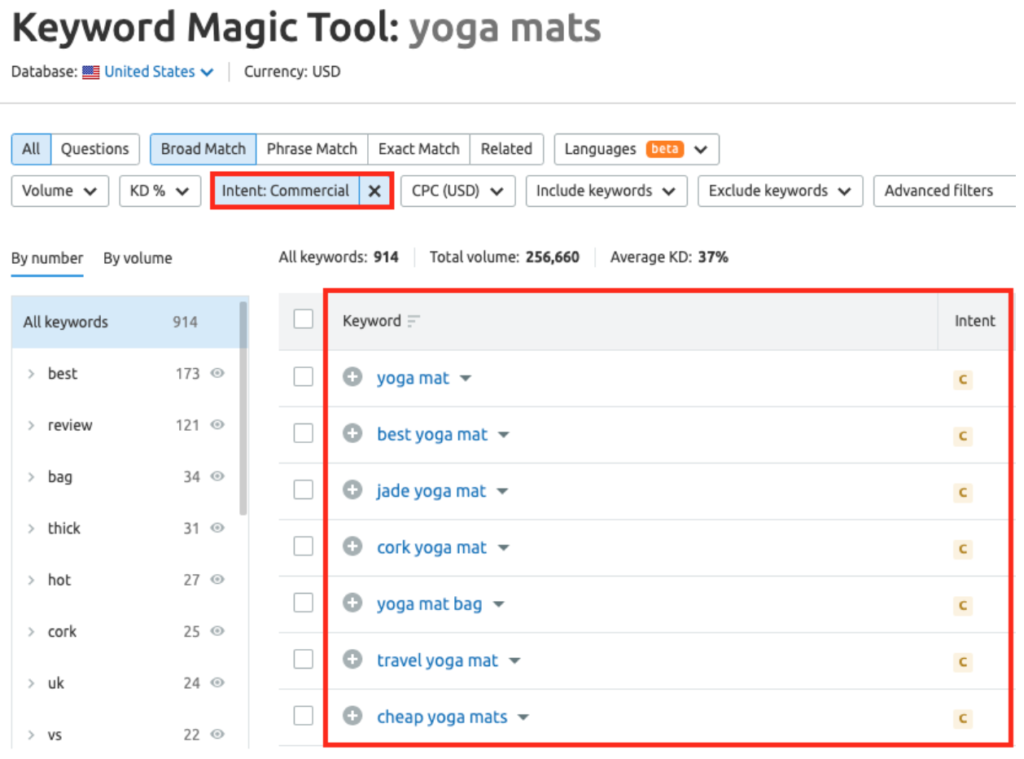 When it comes to searching online, it's all about intent. By keeping this in mind and using a tool like Semrush, you'll start to see increased conversions, more page views, and a wider audience reach.