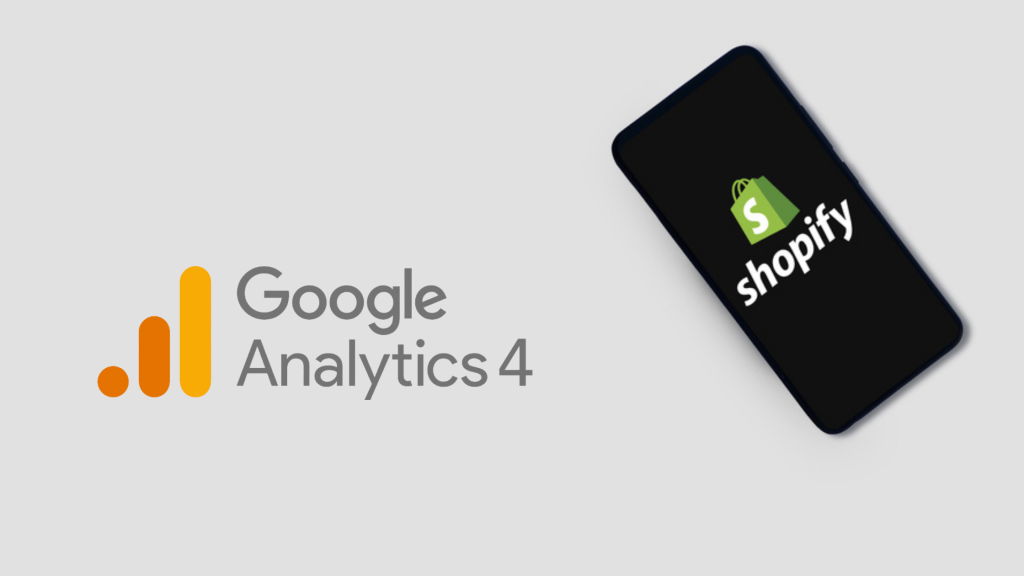 Are you ready to upgrade from Universal Analytics to Google Analytics 4? The transition may seem daunting, but it doesn't have to be if you plan ahead. With GA4, you can take advantage of more powerful insights that will help you get the most out of your digital marketing data.
The good news is that while Universal Analytics is set to sunset in July 2023, your data won't go away right away—Google has made it so that your information will remain accessible for at least six months after the sunset date. That gives you plenty of time to make the switch over to GA4 and start taking advantage of its new features.
Google Analytics 4 (GA4) is the next-generation measurement solution offered by Google. Making the switch from Universal Analytics to GA4 does not have to be a stressful experience. It is set to replace Universal Analytics and it brings with it several new and improved features – a flexible event-based data model, powerful machine learning algorithms for modeling insights, and predictive capabilities that can assist in making better decisions when it comes to your digital marketing strategy.
But don't wait until the last minute! Start planning your transition now.
GA4 is designed to help you get the most out of your customer data. With GA4, you can unlock insights that weren't available with Universal Analytics—insights that will help you track your customers' behavior even when there are gaps in the data. And since it doesn't rely on cookies alone, GA4 is more resilient and better equipped for a changing digital landscape.
Migrating to Google Analytics 4
Migrating to Google Analytics 4 may require some adjustments to your current analytics setup, but the benefits far outweigh any potential inconveniences. With its advanced features and capabilities, GA4 can give you a clearer picture of who your customers are and how they interact with your business's key insights, which means making decisions based on accurate and comprehensive data and fine-tuning your marketing strategies for maximum impact.
Migrating to Google Analytics 4 can be a simple process. To get started, you'll need to do the following:
Create a GA4 property in your Google Analytics account.
Add GA4 tags to your Shopify store.
Depending on your Universal Analytics setup, you may also need to complete the following tasks:
Migrate your audiences to GA4 in your Google Analytics account.
Migrate conversion funnels and goals to GA4.
By following these steps, you can smoothly transition from Universal Analytics to Google Analytics 4 and enjoy the benefits of the advanced features and functionality that the latter offers.
To migrate to Google Analytics 4, you need to create a GA4 property and add it to your Shopify store. Here are the steps to do it:
Step 1: Create a GA4 property
To create a GA4 property, you must have the editor role for your Google Analytics account. Once you have this, follow these steps:
Create a Google Analytics 4 property in your account.
Create a web data stream.
Copy the Measurement ID provided.
Step 2: Set Up GA4 Tags
After you complete the set-up process for your GA4 tags, it's time to connect them to your Shopify store.
To get started, head over to your Shopify admin and go to Online Store > Preferences. Once you're there, scroll down until you find the Google Analytics section and click "Manage Pixel". This will bring up the Google Analytics setup window. From there, click "Connect your Google account" and select the Measurement ID for the GA4 property you want to connect to your Shopify store. Once you've done that, just click "Connect your Google Analytics 4 property" and you're all set! Your GA4 tags are now connected to your Shopify store.
If you've already added GA4 tags to your store, congratulations! You're well on your way to getting the most out of Google Analytics. However, depending on how you use Universal Analytics, there may be a couple more steps before you can fully reap the benefits of GA4:
• If you use Universal Analytics audiences, you'll need to migrate them over to GA4. Audiences are a powerful way of seeing how different groups of visitors interact with your site, so it's worth the effort to make sure they work in the new analytics setup.
• If you use Universal Analytics to track Google Ad conversions on your Shopify store, then you will also need to migrate conversion tracking over to GA4. This ensures that your store's ads are properly tracked and you can get an accurate picture of how effective they are.
If you don't use Universal Analytics audiences or track Google Ad conversions, then your migration should be complete.
Step 3: Transfer Your Audience to GA4
Migrating Universal Analytics audiences to Google Analytics 4 is a great way to keep your data organized and leverage the most out of it. Take all of the audience segments you created in Universal Analytics and move them over to GA4. You'll have those same user groups based on data from your new property in Google Analytics 4. Export those audiences straight to your linked Google Ads accounts, this gives you more control over how you target customers and access to the same use cases.
Step 4: Add Conversion Tracking
If you're already using Universal Analytics to track your Google Ad conversions on your Shopify store, it's time to switch over. With GA4, events are used instead of goals and e-commerce reports for tracking and measuring conversions. It takes a bit of work to be done in the background but we'll walk you through everything. So don't worry! You've got this. Let's get started.
Now that you know the steps for migrating conversion tracking to GA4, let's dive into the details.
First, set up events in GA4 and mark them as conversions. This allows Google Ads to track and measure those actions which are important to your business. Once these events have been created, you can link your Google Ads account to your Google Analytics account. This allows the data to be shared between the two platforms so that you can gain valuable insights into customer behavior and improve your marketing strategies. Finally, import conversions into Google Ads. This will give you a better understanding of which campaigns are performing well and which ones need further optimization.
For more information about conversion tracking in GA4, refer to the Conversion Analytics in GA4 guide which provides detailed instructions on the setup process. With this guide, you can ensure that your conversion tracking is set up correctly so that you can maximize the efficiency of your campaigns.