AdWords hasn't had a makeover since it was born, 15 years ago. So the new AdWords Experience introduces the most drastic changes to the platform yet. It's about time! Back in March, we talked about the new upcoming changes that were coming to the interface. This makeover will completely change the way we visualize and manage campaigns. But with big changes, there is always positive and negative feedback among users. The interface promises better visualization of data and claims to be easier to manage, but is it? Here's what we've gathered so far.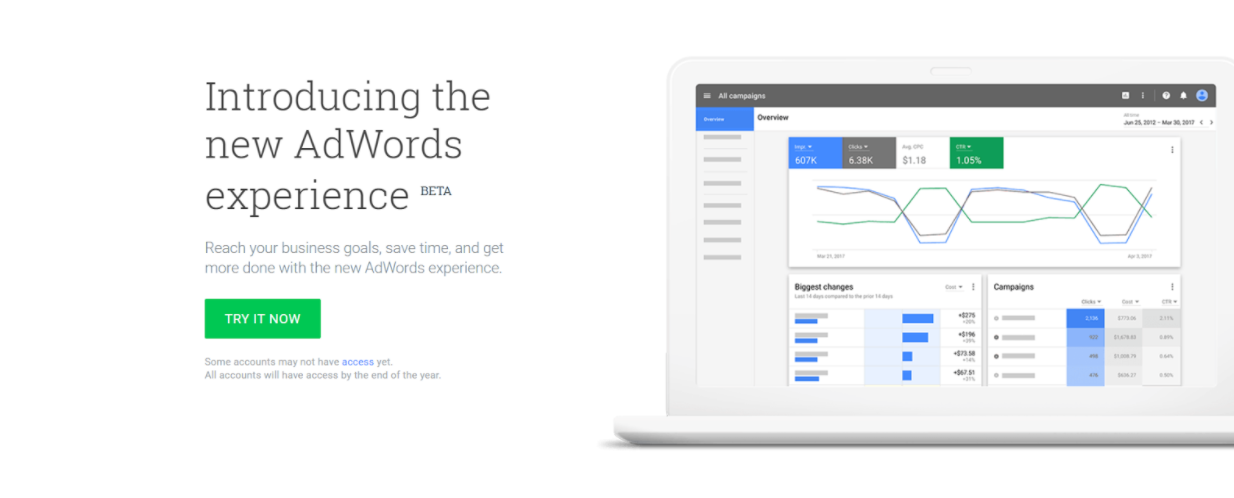 Our Initial Thoughts
I asked the team to compile some feedback of what they thought. Here is a list of gripes and general observations which some we elaborate on a little.
easier to identify performance trends at a glance

modules are not configurable (can't be moved or swapped around)

design relies heavily on icons with no clear indication as to what they do

generally not as intuitive or clear as the original UI

UI is buggy in firefox browser (clicks lead to false/no on-page action)

harder to distinguish what segments you are seeing on-screen at any given time

color and hues demonstrate performance values (ex. ad schedule)

opportunities are at the forefront (on Overview page.)
*New* Overview Page
The new Overview page shows you relevant insight across your campaigns including a very useful 'Biggest Changes' view. This simplifies at-a-glance performance metrics and helps you see how effectively you're reaching your goals. We like it!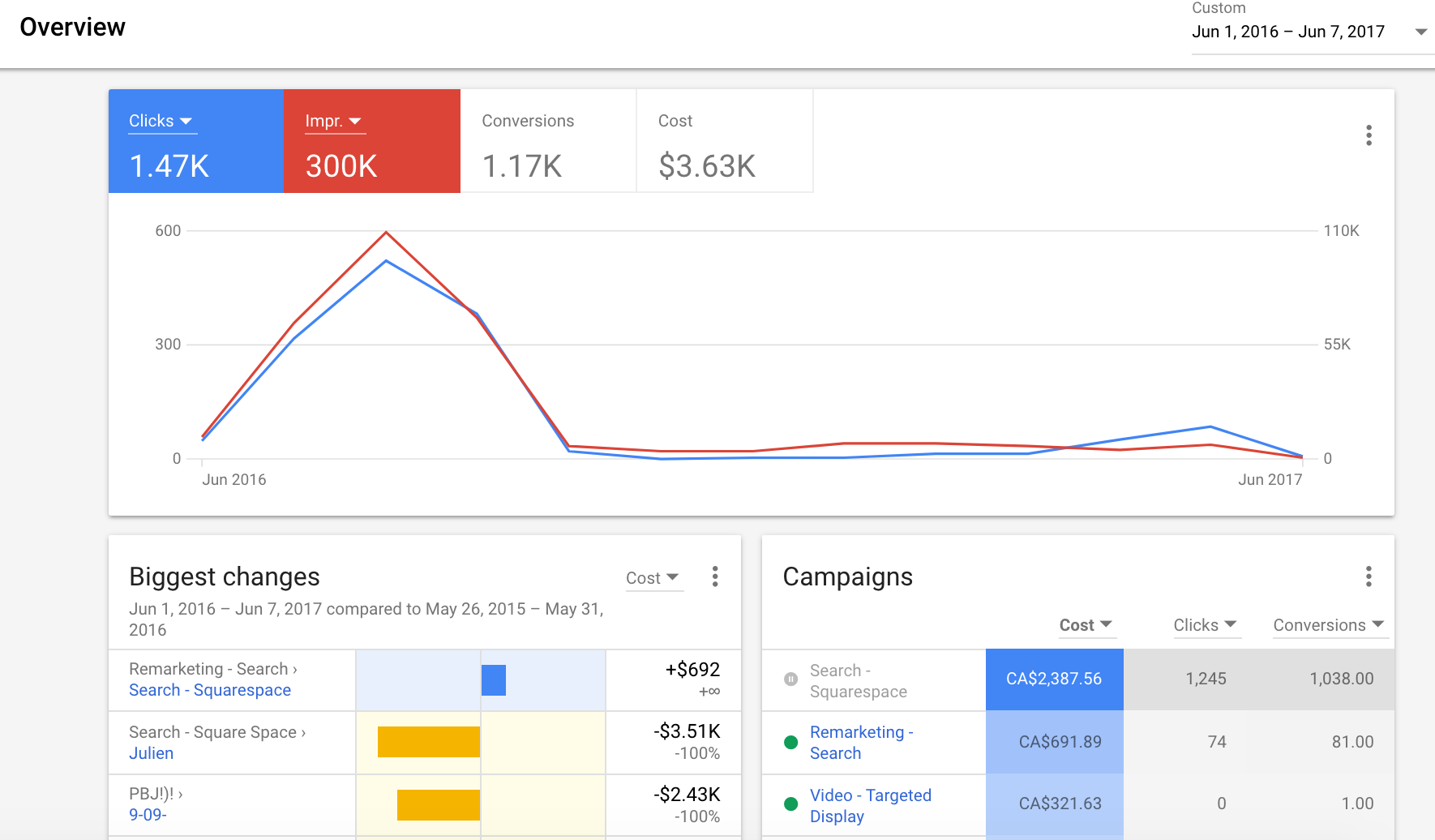 Where's the Dimensions Tab?
If you're looking for the Dimensions tab, it's GONE! Most of the tools within the Dimensions tab have been folded into the dashboard at the campaign and ad group level. Supposedly, you will be able to find Dimensions under the Reports tab once you get access to the new interface (after launch) but who knows if they'll bring it back to the main screens.

Extension Tracking
You used to have to drill down into each campaign to see or change the extensions you have set up. In the new interface, you can manage all your extensions at once from the dashboard.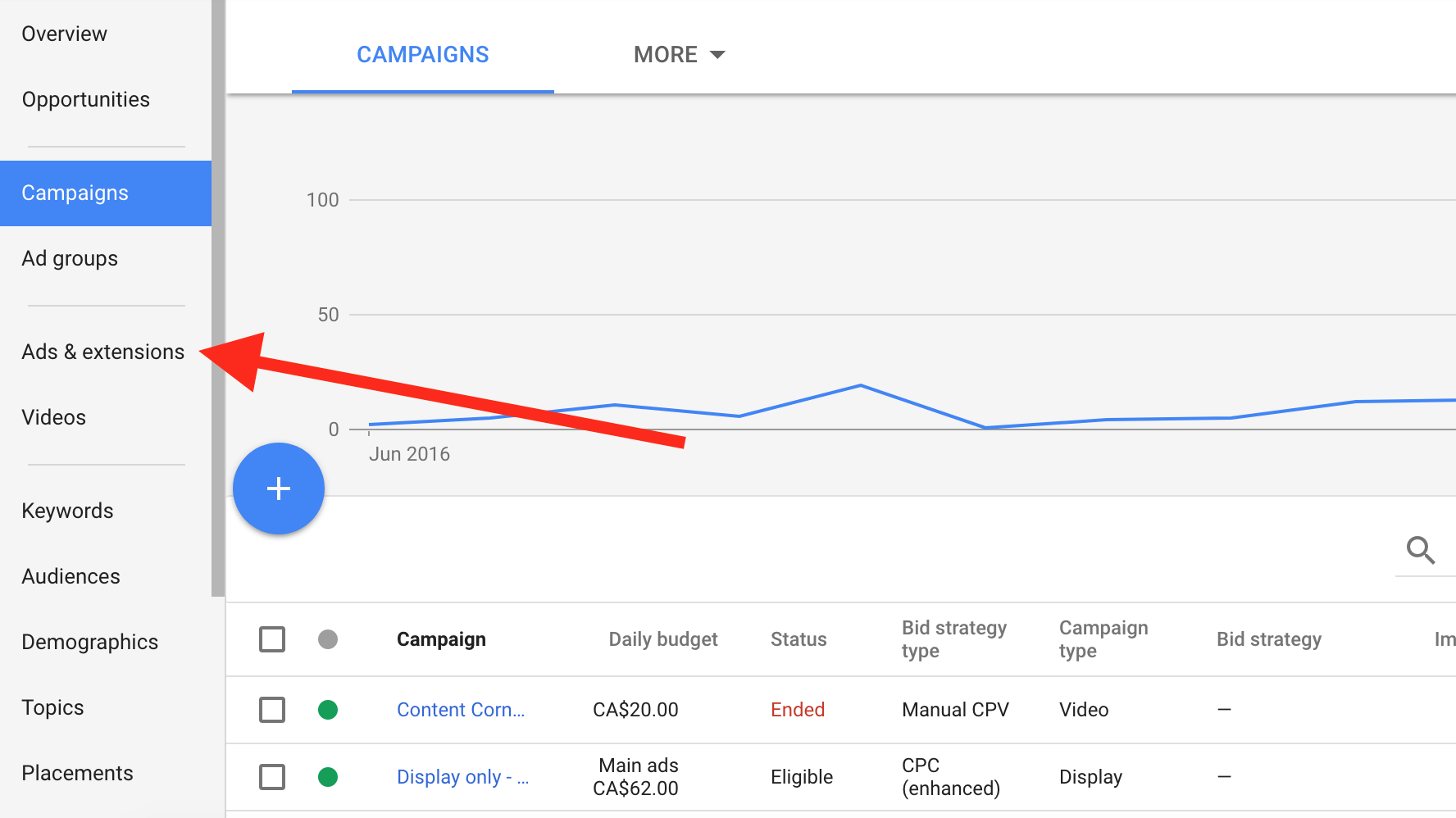 Goal-based Campaign Set up
Now, when creating a new campaign, AdWords will present recommendations to you based on the goal you've specified. It will suggest different types of formats and bid strategies that will best help you reach it.
What are your thoughts on the new AdWords Experience? Comment below!