Welcome to part two of the three part Facebook advertising series! We're helping marketers like you understand how to effectively use the platform to reach your objectives. To recap the parts in this series:
Part One: Intro to Facebook Advertising with Basic Audience and Ad Types
Part Two: Defining Your Objective and How to Reach It with Facebook Ads
Part Three: How to Get Ridiculously Granular When Segmenting Your Audience on Facebook
In this section, we'll show you the different types of goals you can achieve and which ad types are available to help you reach those objectives.
Objectives You Can Reach with Facebook Ads


Facebook's Ad Manager makes it extremely easy to identify the goal of your campaign and recommend the best way to achieve it. When first creating an ad, you're presented with different goals based on the three stages of the buyer's journey: awareness, consideration, and conversion. We'll dive into each objective.
Brand Awareness
This objective is an ideal one if your goal is to introduce your Page and website to individuals who aren't familiar with your business yet. Further, setting the brand awareness objective helps increase recall of the ad among your target audience. You have the ability to control the frequency at which your users see the ad (between 1 and 90 days). Typically marketers choose this objective for a long-term campaign since you can ensure you're not overwhelming the audience.
Great for when:
You want to help people discover your business that have liked similar and complementing Pages or interests  
Local Awareness
This objective is pretty self-explanatory. If your business serves customers locally, setting this objective will help you introduce your company to nearby residents. You'll want to create a separate campaign for each business location.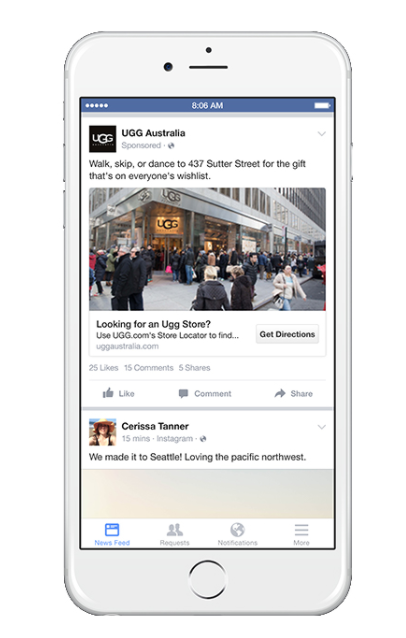 Great for when:
You want to establish your business in a specific area

You're opening a new store

One of your locations isn't meeting its sales targets
Reach
Your reach is the maximum amount of individuals who could be exposed to your ad. If you're finding it difficult to get any traction on your posts because your Page likes is low, this is an ideal objective to help expose your business to new audiences.
Great for when:
Page likes are low

You want to get more likes and comments on your post

You're testing a new audience
Traffic
The traffic objective helps marketers boost views to a website or specific page outside of Facebook. Typically you'll see a "Learn More" CTA when marketers are trying to drive more traffic.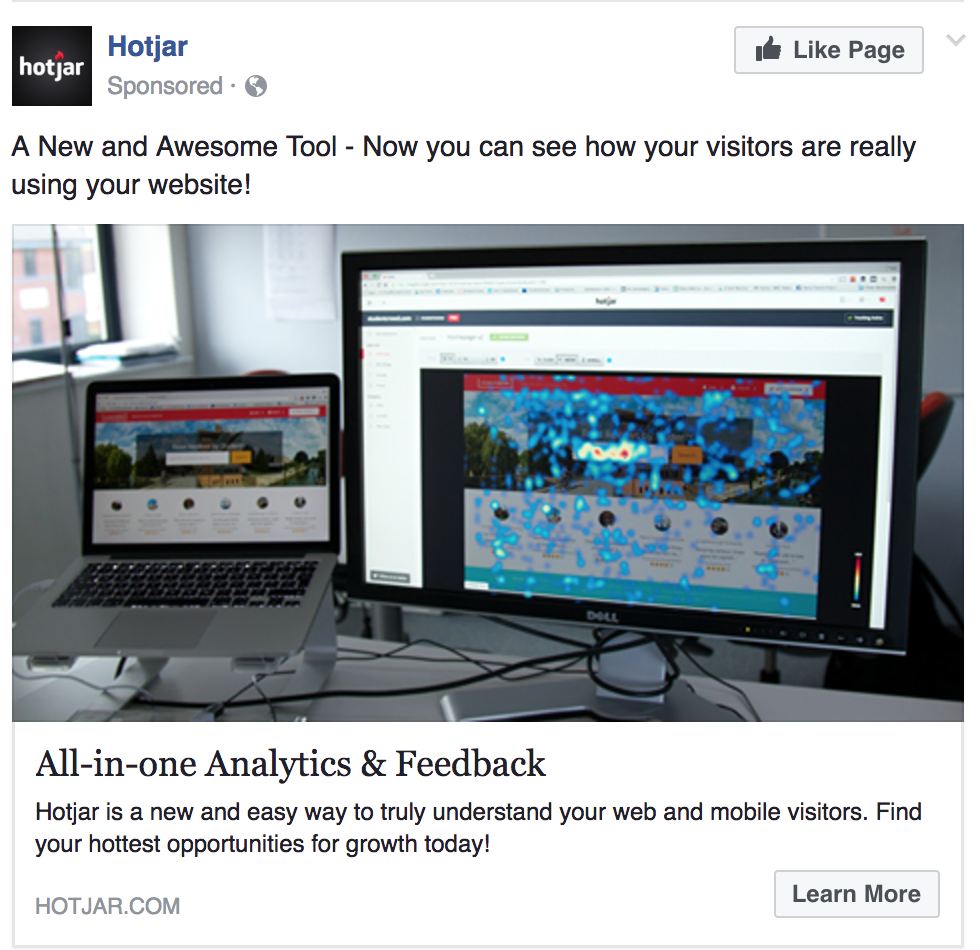 Great for when:
You've written a blog with content you want people to read

You've redesigned your website and want the world to see it

You've added a new product or service
Engagement
Use this objective if your goal is to get more likes, comments on a post, or more Page likes. Once you select the engagement objective, you can get more granular with your goal. You can choose from event responses, page likes, event responses, and offer claims.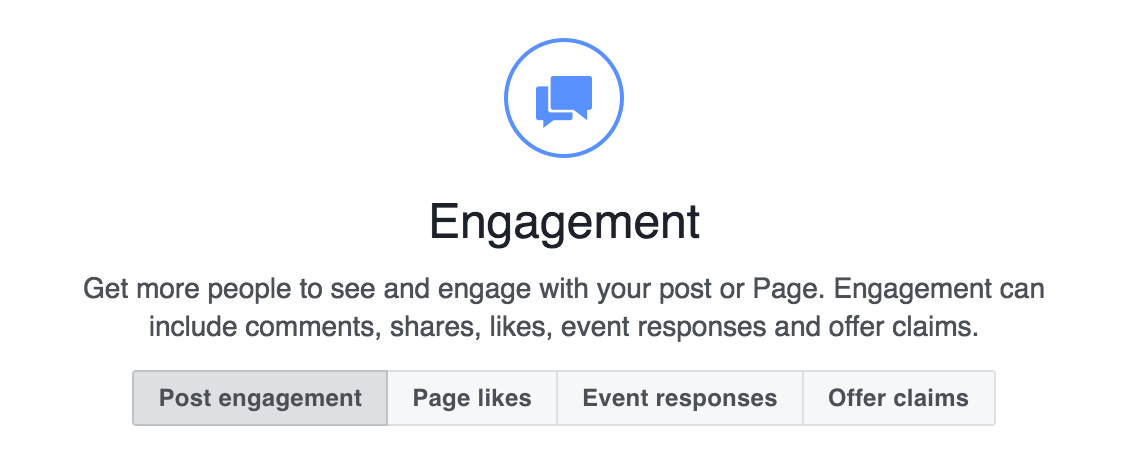 Great for when:
There's a hot topic that you want to foster a conversation around

You want feedback from your community

You've got 'shareworthy' content that you want to go viral
App Installs
Use this objective when you want to encourage more downloads of your app. The CTA will usually read "Install Now" which directs users to the app store page. You can place mobile ads if you're promoting a mobile app and a desktop placement for desktop apps.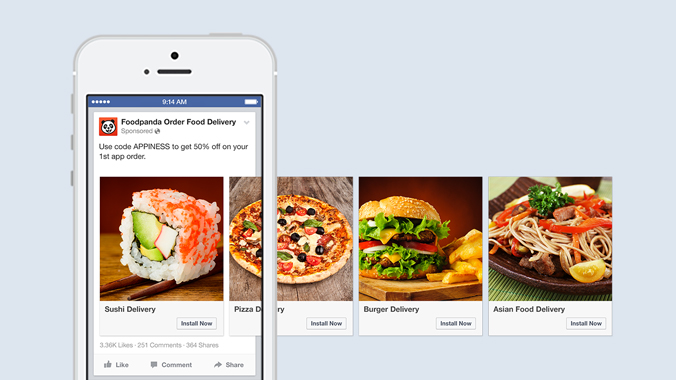 Great for when:
You want more downloads of your app

You want to advertise new features of your app  
Video Views
Videos are shared 7 times more than links on Facebook which is why many marketers are opting to use this objective for their ads. Video ads are automatically set to autoplay on Facebook which increases your chances of your audience watching it.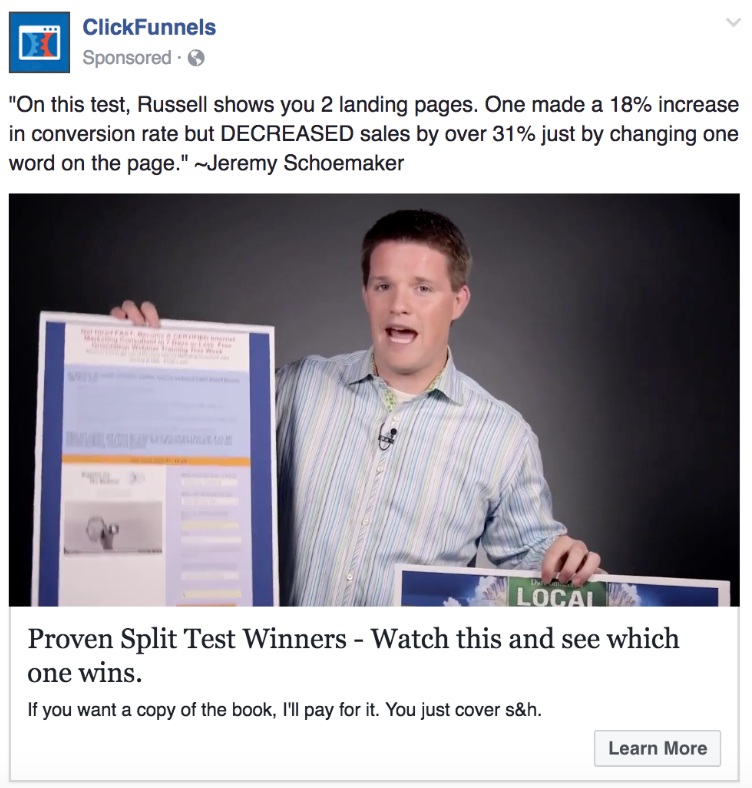 Great for when:
You've established brand awareness with an audience on Facebook and now want to push them further along the funnel You're ready to show your audience a more engaging piece of content to further deepen the relationship.
Lead Generation
This objective allows you to create a lead generation funnel right within Facebook. When users click the button in the bottom right of the ad, they are directed to a native form. You can modify the text in the CTA button to read"Sign Up" or "Download Now".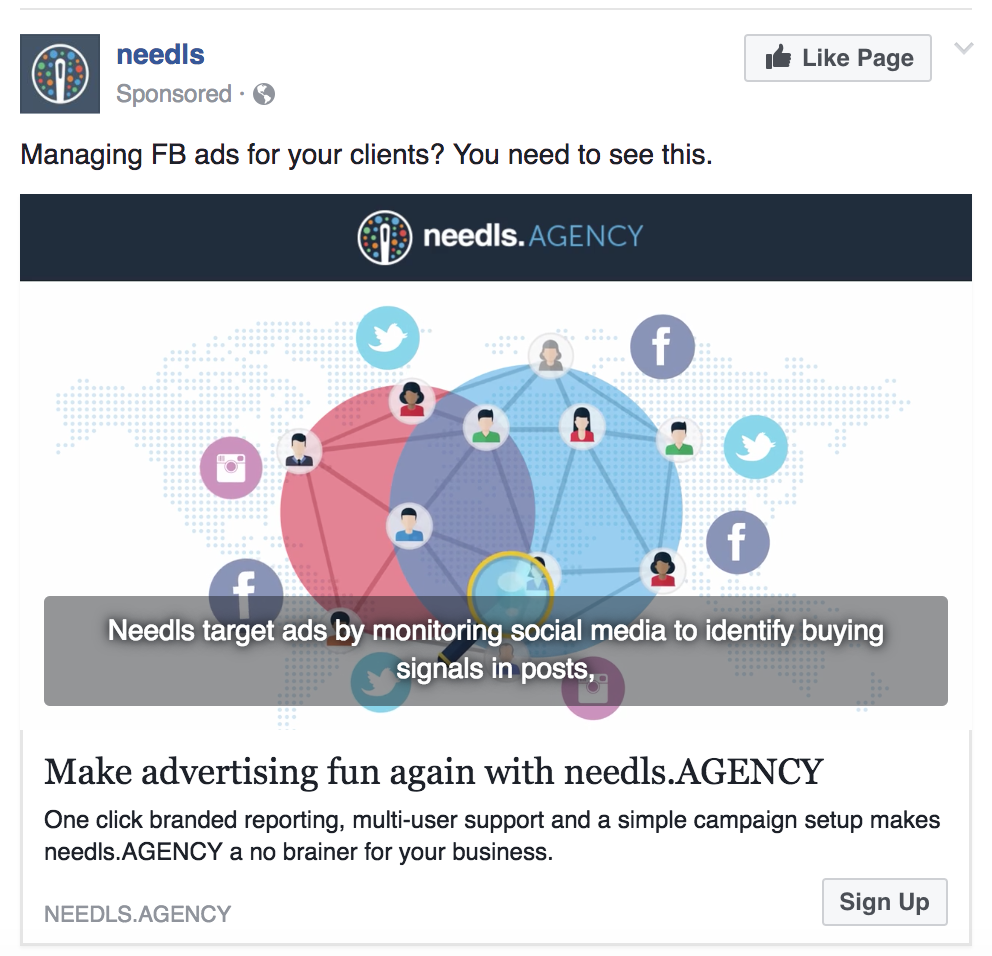 Great for when:
Conversions
Once you've established brand awareness with your audience, they've identified their problem, now it's time to convert those individuals. Use this objective when you want users to take a specific action on your website. Pro tip: Ensure you have a Facebook pixel set up to track your conversions.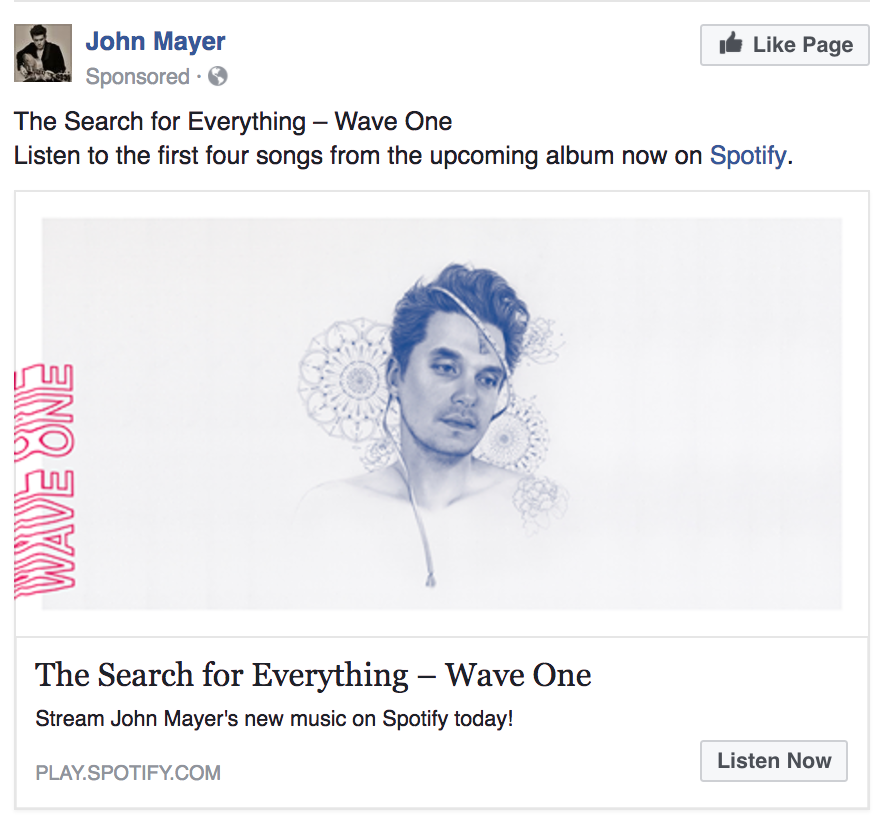 Great for when:
You've created a downloadable content offer which you want people to exchange their email address for, but want them to visit your website to do this

You want users to take a specific action on your app

You have an event you want people to register for
Product Catalogue Sales
This objective helps you showcase more than one product within the same ad. Each product will have its own image, link, and description. Note that you'll need to set up a product catalogue in the Business Manager before creating your ad campaign.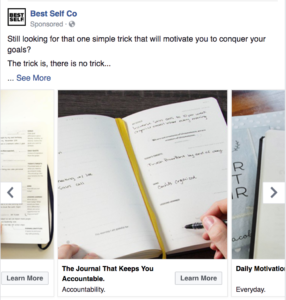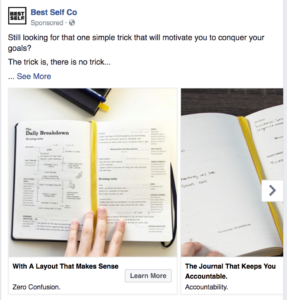 Great for when:
eCommerce businesses want to promote a line of products

You're running a promotion on select items

You want users to visualize the different features of your product
Store Visits
Similar to the local awareness objective, this goal allows marketers to target an audience that's nearest to your business. What makes this ad objective unique is that you can track store visits in real time based on people with location enabled services turned on on their phone.
Great for when:
You've got multiple locations and want to drive people to the one nearest them

You want to track your ad spend with store visits and sales.
Facebook Ad Types
The types of ads you'll place is dependent on your objective. There's an optimal combination of ad types and creative for every business. If you're having trouble finding what that combination is, get an opinion from an advertising expert. Here are the different ad types you can choose from:

Carousel
This type of ad can be placed in newsfeeds on desktop and mobile. You can include up to 5 different images, each with its own title, link, and description. Users can scroll through each image at their own pace.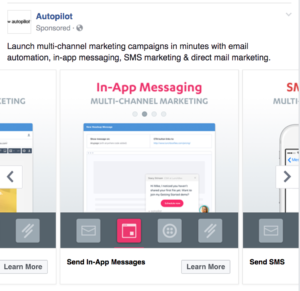 Best paired with these objectives: Product catalogue sales, lead generation, conversion.
Single Image
This ad type allows for a single image, headline, description, and link. You can place them in newsfeeds on desktop and mobile, and in the right sidebar.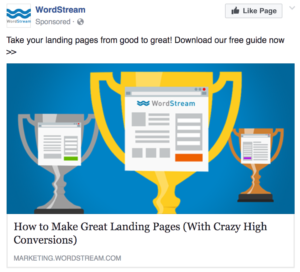 Best paired with all objectives, if the right strategy is leveraged. Your image, headline, copy, description, and link should all be optimized depending on your goal. Get some input from an advertising expert to ensure your ad is on par to meet (and exceed!) your objective.
Single Video
Marketers can place video ads for a higher level of engagement. Facebook has surpassed YouTube in the number one platform for video ads. Facebook is on track to earn $3.8 billion from video advertising in 2017! This type of ad can only be placed in newsfeeds (desktop and mobile).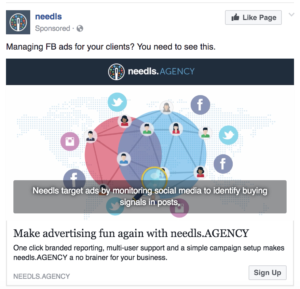 Best paired with these objectives: Brand awareness, reach, engagement, video views.
Slideshow
The slideshow ads are similar to the carousel type, but are intended to mimic a video by looping multiple images. You'll only include one description so the images should tell one story. Slideshow ads load 5 times faster than video ads, so this type is ideal for audiences with slow internet connections.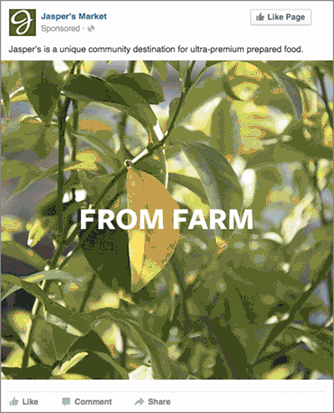 Best paired with these objectives: Building brand awareness (when you do not have a video to showcase), reach, local awareness, engagement, lead generation.  
Canvas
Marketers can build a Canvas ad using a combination of different ad elements: video, image, call-to-action buttons. These types of ads are mobile-friendly and load 10x faster than the standard mobile web. In fact, this ad type can only be placed on mobile news feeds. See an example of a Canvas ad here.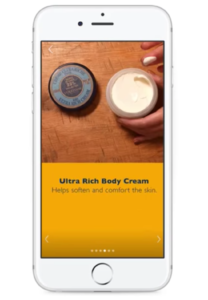 Best paired with these objectives: Brand awareness, lead generation, conversions.
Which Goal & Ad Type is Right for My Business?
There are thousands of different combinations of objectives, placements, and ad types to choose from. What many marketers fail to take into consideration is their audience's stage in the buyer's journey. Try placing separate ads for the various stages of the buyer's journey. If you're new to Facebook advertising, start with placing a few ads from the awareness objectives, then build your strategy with the intent to push your audience through the buyer's journey.
Not sure where to start? Let an advertising expert who knows the secrets to placing effective Facebook ads handle your strategy.