Many advertisers and business owners perceive link building as a black hat SEO practice, but the situation is not that black and white. Google's Penguin update in 2012 had a lot of people questioning the efficacy of link building, particularly because it did crack down on some illegitimate link building practices.
However, the experts have said that link building is not dead yet. In fact, they've said it again…
"…links are just as important as they were a few years ago…" – Search Engine Land
…and again…
"It's no secret that link building is critical to success when it comes to ranking organically." – Neil Patel
…and again…
"Is link building dead? To keep things simple: no, not even close!" – Boostability
In fact, Moz crafted a whole guide on the importance of link building and effective link building strategies that digital marketers can incorporate. And yes, there are certain strategies to use, as aimless link building efforts can lead to penalties from Google and can actually hurt your website's authority.
While Google has cracked down on spammy links and the practice of link farming, there are still specific link building strategies that are highly effective and can even lead to more earned links.
So, why exactly isn't link building dead yet?
It's still an integral ranking factor
Like it or not, link building still makes a major impact on your site's ranking performance — for better or for worse. Digital marketing expert Neil Patel found that the number of external backlinks and linking domains, as well as the quality of those linking domains, directly correlates with a website's search position.
Backlinko supports this data, stating that the number of linking domains a website has is correlated with rankings more than any other SEO factor — even rich snippets and schema markup.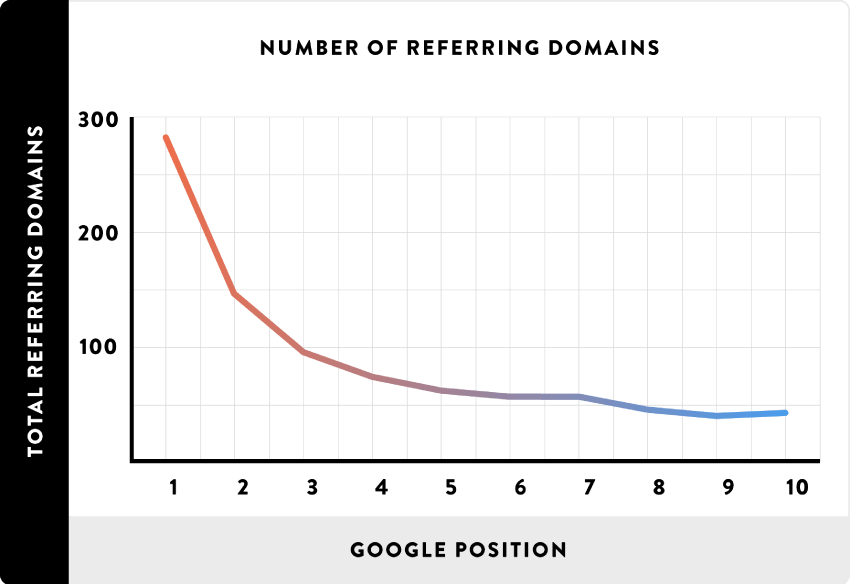 Source: Backlinko
If you're still not convinced and need a third opinion, Moz brings down the hammer, showing that 99% of all top 50 search engine results have at least one high-quality external link. By high quality, this means a link from a website with a reasonably high domain authority, which is based on the quantity and quality of a website's linking pages/domains in comparison to its competitors.
It garners referral traffic
Links from high-quality websites can direct more traffic to your site, even if they're no-follow. For this reason, you'll want to target link building efforts toward websites with a higher user base that are similar/relevant to your site
Industry publications, shoulder industry blogs, and other such sources for link building increase the likelihood of referral traffic. Meanwhile, posting on an unrelated blog won't have the same effect. Many small business owners continue to find that their top traffic generators are high-authority links from years prior.
It establishes you as an authority
Link building helps develop your brand and establish it as an authority on a specific subject matter. Furthermore, informative and in-depth content can lead to re-posts of your content on other high-authority sites.

For example, last year, we wrote an article for a small business publication on behalf of a client about the values millennials bring to the workplace. What started off as a shoulder industry link for a tech product manufacturer eventually exploded and was picked up by the Chicago Tribune, with a do-follow link to the client's website in the author bio.
Link building allows people to associate your brand or website with credibility and resourcefulness, particularly on industry-related websites, or if industry experts use your brand as a source/reference for their articles.
Establishing your brand as an authority through link building allows you to build potential relationships with influencers within your niche, and therefore gain even more traffic and exposure.
Making link building work
Although certain link building strategies are dead, the necessity for it is not. This fact is usually the source of confusion for most advertisers, who still associate link building with the practice of buying mass amounts of unrelated links from spammy websites and directories.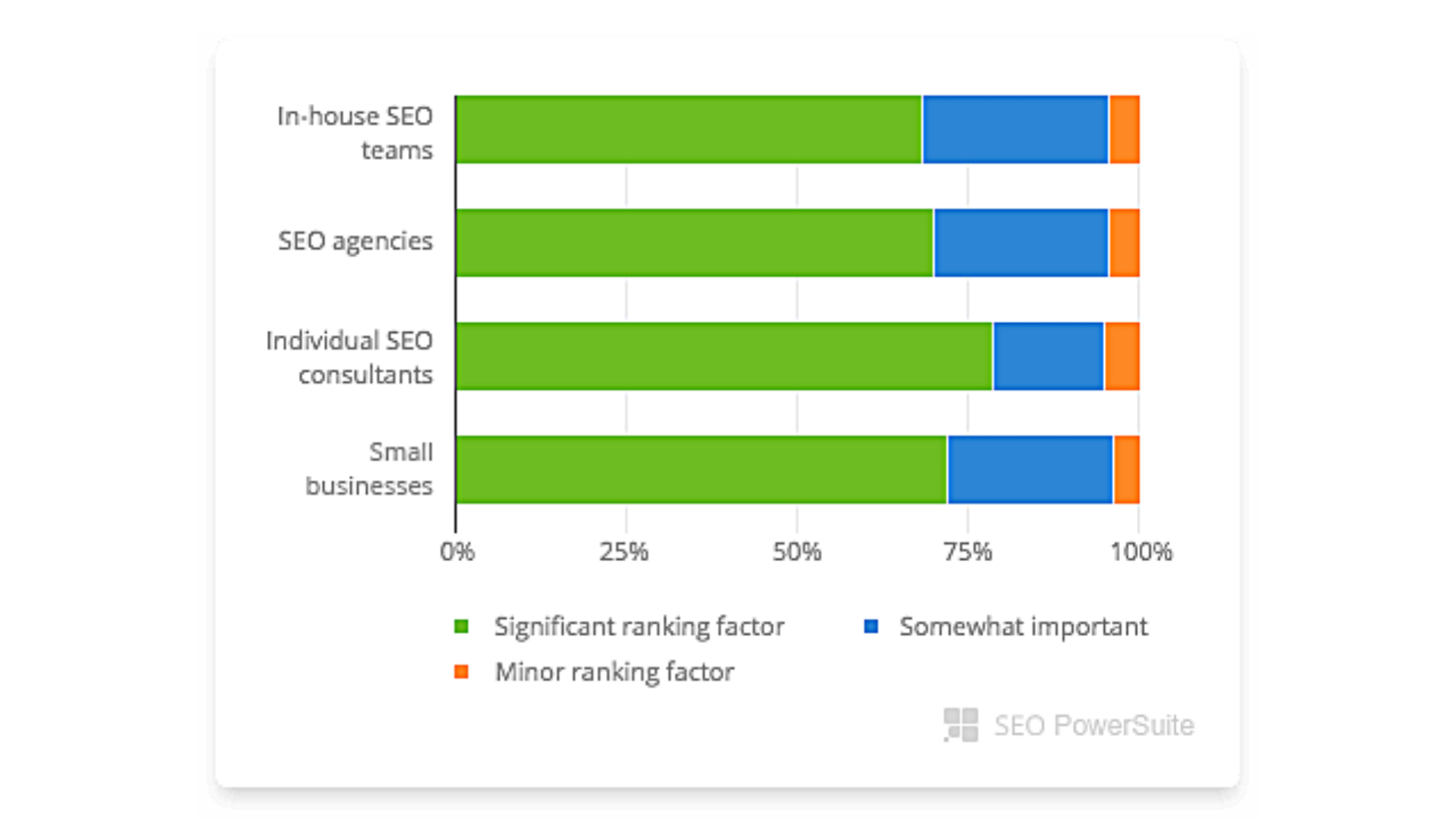 Source: SEO Power Suite
The problem is also that many small businesses don't have the time or resources to do proper, in-depth outreach. Link building can be a laborious process, and it's estimated to take eight hours on average to secure one substantial link. Many small businesses also don't have the resources to generate regular on-site or blog content, which further hinders link building success.
Fortunately, there are agencies and specialists that offer this service as part of their SEO marketing and public relations efforts. These professionals make it their full-time job to secure links for their clients from noteworthy websites.
When business owners feel like they're taking all the necessary steps with their SEO and still not reaching their website's full potential, link building can often be that added boost they desperately need. All at once, it can elevate brand authority and help a website soar in the search rankings.