We all know of the peril surrounding third-party cookies. As Chrome, Apple, and various other platforms try to phase out our reliance on them, first-party data becomes even more important. 

This is where email marketing comes in.
Your email list is one of your best sources of first-party data about your customers, and our reliance on this medium is about to increase significantly. Let's cover the important role email marketing will play in a privacy-first world, and the best ways to utilize it.
The Future of Email Marketing
About 80% of marketers rely on third-party cookies for their digital marketing campaigns — and this goes beyond just serving ads. That's why recent changes like the iOS 14.5 update and Chrome's announcement that it plans to phase out third-party cookies by 2023 have been such a massive hit to the marketing community. 
As a result, first-party data needs to be first-priority, and email is a time-tested channel for this. With an ROI of 42:1, it is the channel with the highest return for advertisers. 
Email marketing allows you to still obtain information about customers' interests and preferences — with consent — while still giving them complete control over their data. 
This means that, when considering your email marketing efforts, there are three goals to keep in mind: 
Stepping up your subscriber acquisition efforts
Getting involved in more granular campaigns

Learning how to leverage other platforms for the purpose of growing your email marketing list



Beefing Up Your Email List
If your palms are sweating at the sound of all this, it's probably because you're worried about the size and quality of your existing email list. Maybe you haven't given it much love in the past and now you're thinking: what am I going to do with the little bit of data I have from my 500 subscribers? 
Firstly, if you're seeing the effectiveness of your Facebook & Google ads come down, you should transition to focusing these ad platforms as a way to generate email leads. Rather than generating one-off conversions, use them to develop customer loyalty and encourage people to subscribe. 

There are a number of other easy-to-implement strategies for growing your email list on a dime, such as: 
Implementing newsletter sign-up forms: Place these on your homepage, along the footer of your website, and in sidebar menus where they're not intrusive, but easy to access for anyone who might want to join. 



Adding an opt-in in the checkout: You've seen this option before when purchasing online. It's just a simple checkmark under the email field that asks whether you'd like to be opted into email communications in return for exclusive offers, announcements, and more. 

Create a website pop-up: Add a pop-up for first-time website visitors that incentivizes them to subscribe to the email list by offering a small discount on their first purchase if they do.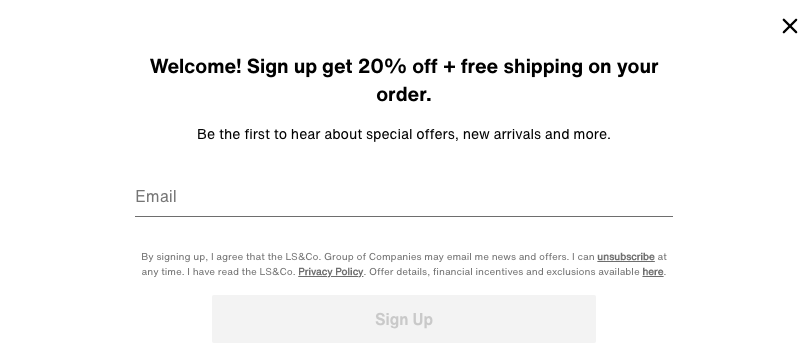 Of course, all of this depends on you integrating your eCommerce store with your email marketing service of choice. If you're using a popular one like MailChimp or Klaviyo, they integrate with most popular eCommerce platforms like Shopify, BigCommerce, Magento, WooCommerce, and SquareSpace quite easily and offer step-by-step instructions on how to set these integrations up.
You'll need this so you can track customer behaviors and break your email communications down into more strategic segments and campaigns. 

Shape Up Your Strategy
This is not a one-and-done deal. In addition to keeping up with consistent, regularly-scheduled email blasts to your list, you need to create segments based on customer behavior and preferences, and use those segments to create automated campaigns for customer retention.
Here are some automated campaigns you can base around first-party data: 
Upsell/Cross-Sell: Categorize shoppers into groups based on their previous purchase history. Then, use this data to send campaigns for similar or additional related products that they might like. 


Winback: The ever-popular "we've missed you!" email. Use previous purchase history to remind customers when it's been a while since their last purchase. 


Geographical: Use location data (based on billing and shipping address inputs at checkout) to create targeted messaging by region. 


Welcome Series: Always acknowledge and thank new email subscribers with a welcome email featuring a special offer on their first purchase. 


Abandoned Cart: Triggered when someone begins checkout, puts in their contact information, and then abandons the process. This will send an email reminding them their cart has been saved, and they can proceed with checkout at anytime. 
Expand your opportunities for automated campaigns even further by collection additional information about your customers at checkout. For example, you can add a birthday field to then create specialized birthday campaigns offering a "free gift" of some sort with purchase.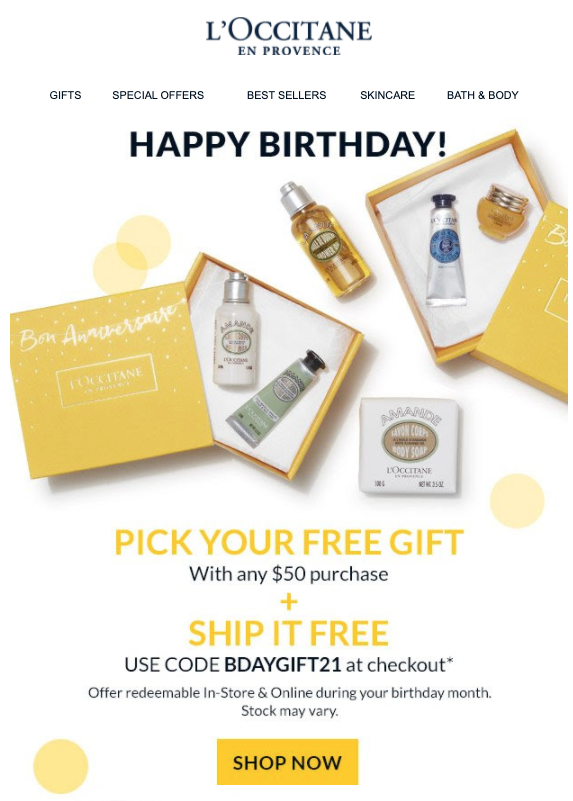 Coming to Terms
Chrome and iOS 14.5 are not your only enemies here. The recent rollout of iOS 15 recently is also creating issues specifically for email marketers. It involves updates to privacy features within the Apple Mail app that will prevent brands from getting accurate data on when users open and interact with their emails.
As a result, marketers should prepare to experience inflated open rates & revenue attribution, as well as less location data.
To determine the impact of this update on your email list, see if your email marketing software allows you to generate reports by Email Client (i.e. Gmail, Apple Mail, etc.) and see how Apple Mail or Mobile Safari open rates compare to some others 
If Apple Mail still accounts for a decent number of opens, stick to what you're doing. If you notice a significant drop, consider using click-based attribution to track performance (heatmaps, website traffic using tracking URLs, click-through rates, etc.)

Furthermore, since it so frequently goes hand-in-hand, it might also be time to consider tying in SMS marketing with your email marketing strategy for more first-party data leverage.