Starting from zero on a new website can be daunting where organic visibility is involved. It can take Google anywhere between three weeks and three months to index a new site, though that typically depends on the size of the site itself. 
Still, as you wait for your website to get noticed in the search results, there are a number of onsite optimizations you can make that will help your ranking get to a favorable spot. 
Make sure it's technically sound
If you ever want your website to rank well, whether it's now or a few months down the line, the most important thing is that it actually, well… works. The best place to start is by looking at your page performance metrics. With a major Google performance update looming on the horizon (most likely in mid-June), it's more important than ever to get your Core Web Vitals under control.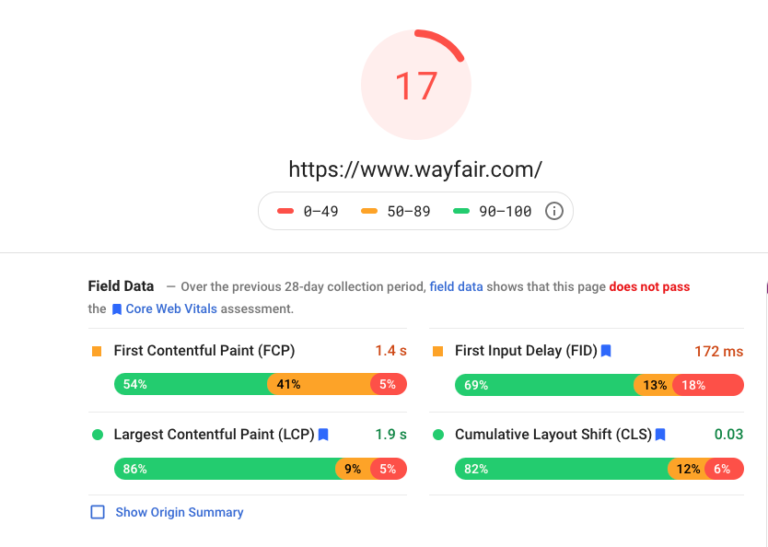 This basically comes down to your website's page load time, and the PageSpeed Insights tool from Google will definitely help you see where tweaks are needed to optimize this. 
Ensuring that your website can actually be crawled and indexed is an even more crucial factor. There are tons of SEO tools like Screaming Frog and Google Search Console that will help you determine its crawlability and indexability, as well as locate errors. 
Factors to look for that might hinder this aspect of your website include: 
Broken links or redirect loops
Certain scripts that block crawlers from your site
Lack of a sitemap
Pages marked 'noindex'
Googlebot crawlers blocked in your robots.txt file
Don't forget to also set up Google Analytics so you can keep track of website traffic and overall user data. This will also help you keep track of anomalies. 
Consider your organic landscape
Many people try to jump right into the keyword phase of building a website without ever bothering to figure out what's actually going on in their organic space. Assessing your successful competitors and paying attention to what they're doing will give you a better chance of inching your way into their organic ranking space.
Take notice of: 
What kinds of pages they have
What their pages are optimized for 
Their backlink profile (you can use Moz's Link Explorer for this one) 
What keywords they rank for (you can use SEMrush to find this out)
While you're at it, also make note of what the Search Engine Results Pages (SERPs) themselves look like. What elements might decrease organic visibility? Is there an abundant amount of ad space, a knowledge graph, a People Also Ask section, or a local pack that decreases the number of organic search results on the first page? 
Or, perhaps there are features that could actually serve as an opportunity. Is there an attainable featured snippet result? 
Think smaller keywords
When you're planning which keywords to optimize for and track, start by thinking small — at least for now. When we say "small", we're referring to keywords with a lower search volume. Typically, these include less broad keywords (ex: "women's cardigan") and more long-tail keywords (ex: "women's wool cardigan with pockets"). 
Consider what kind of long-tail keywords it might be possible to rank for and start building content around them. The best way to do this is to think about the kinds of question people might have about your industry and create content that answers those questions. One method for researching these would be to use Google's auto-complete feature on a broader keyword and then see what sorts of questions pop up in the 'People Also Ask' search results.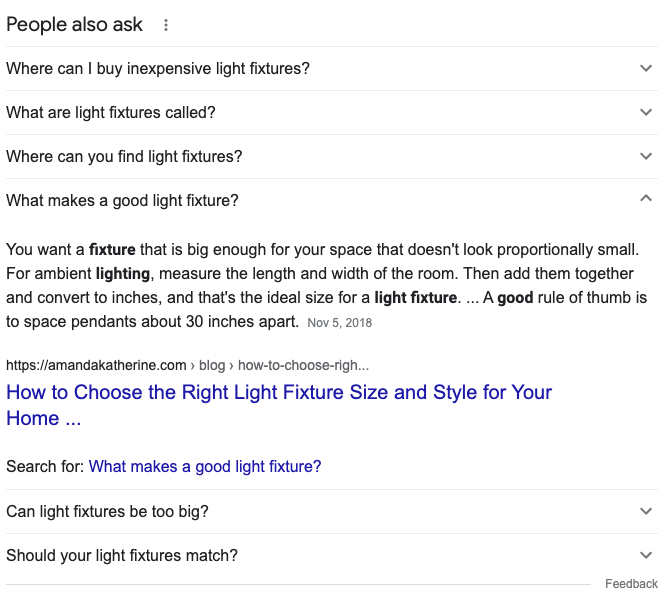 Prioritize search queries with more purchase intent by focusing on long-tail keywords that address more direct questions, like ones about sizing information. These are not only less competitive, but their bottom-of-funnel keywords that usually indicate the searcher is close to making a decision to buy. 
Site structure matters
Your site structure is for more than just overall usability, it also indicates your pages' order of importance for Google. This is known as your website's hierarchy, which is typically established in the way you lay out your main navigation. Consider which of your pages are most important and break it down from there. 
It should go: 
Home page 
Main category pages 
Sub-category pages 
It sounds like common sense, but you'd be amazed at how many websites lack this sense of structure. Your website's URL structure plays a critical role in establishing this hierarchy too, which is why URLs should always follow this format: www.sitename.com/category-name/product-name. 
Meanwhile, your main navigation helps determine your internal linking structure. Pages in your navigation are linked to from every page on your site, and are thus considered more important. Usually, higher-level pages are more general keywords, and then lower-level pages become more granular.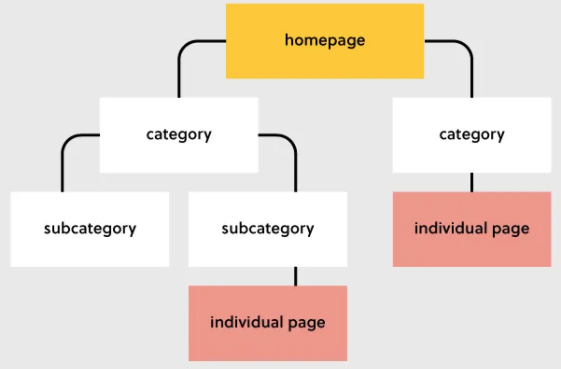 Source: UXPin
Lower-level pages are still immensely valuable, however. They could be ranking for keywords that are very far down your sales funnel. Remember that all websites are different and you may have other, non-category pages to factor in as well — such as an FAQ or Resources page. 
Think about links
Content is more than just a ranking signal, it's a vehicle for driving backlinks to your website. And boy, do you need backlinks! Having a blog section on your website where you share consistent, high-value content is a great way to encourage other sites to link back to you.
Consider what value your content could provide to other sites when creating it, and if you engage in link outreach, make sure to share it with your target publishers. There are tons of link building tips for e-commerce websites out there that will help you develop this authority and trust factor of your website.
Be patient with this aspect of your website's development. It can be slow-going, as it takes time to establish these relationships and find your content niche. When you do, however, it'll be a massive contributor to your website's growth.