They say you can't judge a book by its cover, but you can definitely judge a web page by its meta tags!
This is why Shopify site users are thrilled that a popular WordPress SEO tool will FINALLY be available for them to use for their website. 
Known as one the best SEO plug-ins for WordPress, the incredibly popular Yoast SEO will soon be making its move to Shopify. This is great news for those who are familiar with the app – which currently sits at 350 million downloads – and who have wanted to utilize its SEO optimization features on their Shopify site. 
In a recent statement from Yoast's PR team, their mission is clear, stating:
"We strongly believe in Shopify's mission to bring small businesses online. We feel that it is important for the internet that people have their own website and not sell their products via a third party. With our Yoast SEO for Shopify app, we want to help people rank with their own online store."
How Yoast works
The Yoast app prides itself on helping users create SEO-friendly product pages and blogs, and then optimize that content for keyphrases and organic visibility. One way they do this is by walking their users through creating the best meta tags for their pages so they will stand out in the Google search results.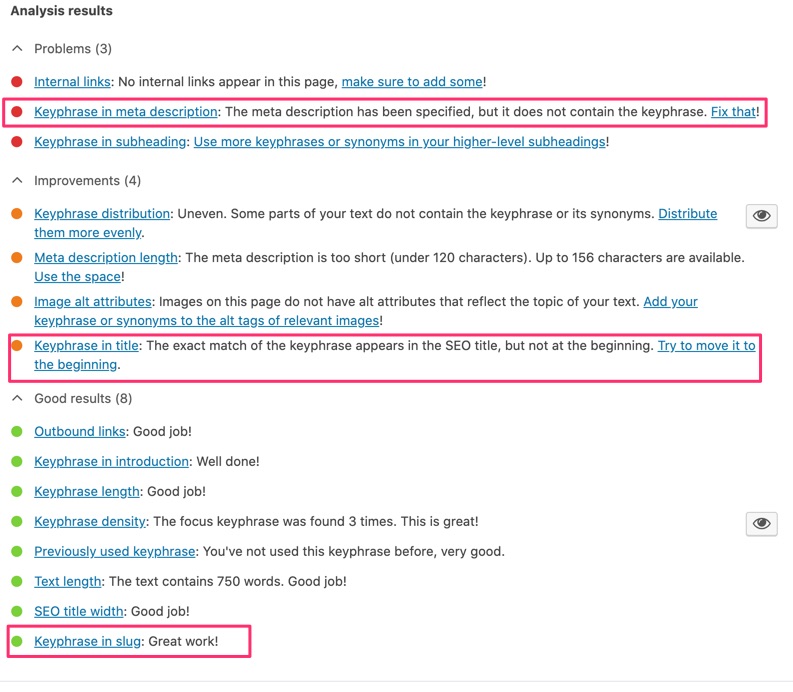 Why is this important? 
An essential part of onsite optimization, meta tags are basically snippets of data on web pages that search engines crawl in order to learn what the pages are about. They can affect your ranking and click through rate, so it's important to get them right. 
There are two critical types of meta tags for SEO.
Meta Titles
Relevance is key when it comes to meta tags in general, but more so with meta titles than any other. Meta titles are the first thing people see when your page comes up in search results, it's what they are most likely to click on, and often the only part they read. 
For these, you want to keep them around 50-60 characters with your most relevant keyword/keywords near the beginning. Also, try using a separator and include the branding of your store or website at the end of the meta title.

Meta Descriptions
Here is where you can be a bit more descriptive about the contents of your page. Meta descriptions appear under the meta title and can provide additional information and relevance to your listing. Unlike with meta titles, they will not affect your ranking but they can definitely affect your clickthrough rate. 
If you do not specify what you want your meta description to be, search engines may just select any copy from the page and display it. So you should definitely choose it yourself. Try to keep it around 150-160 characters or it may be cut off and include rich copy using relevant keywords.

Yoast makes this easy with their Google Preview and snippet editor tools which allow users to see how their search result will appear on Google and easily edit it for increased relevance and noticeability. They also run a check on each element separately to make sure everything is covered.
Additional Yoast Features
The Yoast SEO tool provides its users with quick and easy SEO optimization to drive more traffic to their online stores and stand out in search results and Google Shopping. They walk you through structuring your headlines using H1 and H2 tags and boost organic visibility with automatic structured data. And with their SEO and readability analysis, Yoast helps you easily optimize content for key phrases.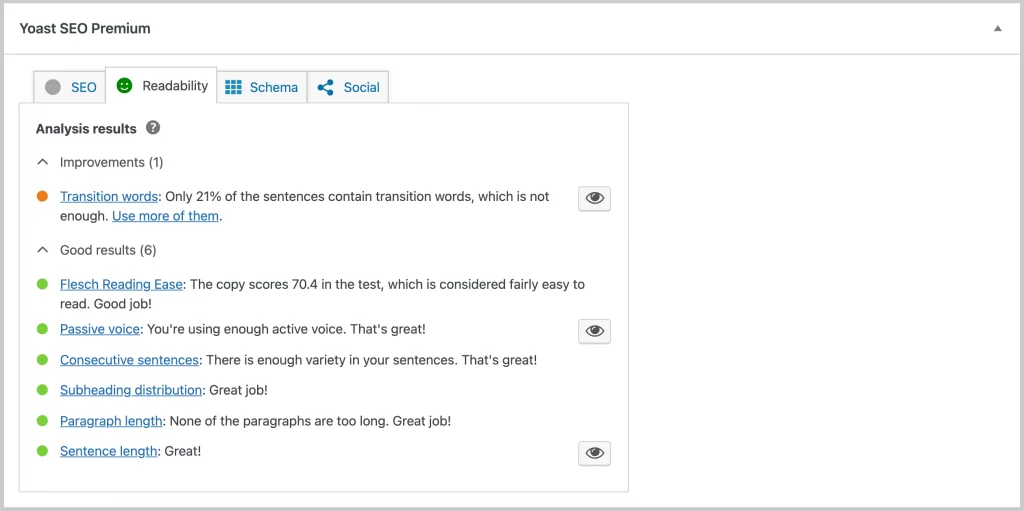 The Yoast plug-in will be available on the Shopify store on January 18th.