Within the next couple of months, Google will be moving the last batch of websites to mobile-first indexing. You might wonder: What took them so long? It was a bit of a segmented process, with a first large-scale rollout that took place in 2018.
Following that, Google announced mobile-first indexing as the default for all new sites in 2019. And now, here we are. The home stretch.
According to Search Engine Roundtable, about 70% of websites are already covered by mobile-first indexing, so this will cover the remaining 30 percent. This final rollout was originally supposed to take place in September, but was delayed until now.
Gotten this far but still don't know what the heck mobile-first indexing is? Simply put, it means that Google will index and rank mobile versions of websites above desktop. That's why it's important to know how to optimize your site for mobile-first indexing. 
Switch to a responsive design
We probably wouldn't be telling you anything new if we launched into a dissertation about the importance of having a mobile-friendly website. The statistics on mobile e-commerce sales are out there and we've covered them extensively.
Still, you might be amazed at just how unwelcoming the mobile version of your website might be. The best place to start is Google's Mobile-Friendly Test, which will point out which elements on your website specifically need improvement.
You can also manually test the mobile-responsiveness of your website by shrinking your browser window on desktop and seeing if the elements accommodate this new window size well. However, you should test it on a smartphone also.
Make sure that buttons on your mobile version are easily clickable, calls-to-action are still visible, and font is easy-to-read. Having a responsive mobile design is favored over having a separate mobile website because it ensures all of the same features of your desktop site are still there, and it's essential that these versions align for mobile-first indexing.
Part of the responsiveness facet is also checking how the mobile version of your website is structured. If pages are buried under a series of too many menus on mobile compared to desktop, it could affect Google's ability to rank those pages and the mobile user experience.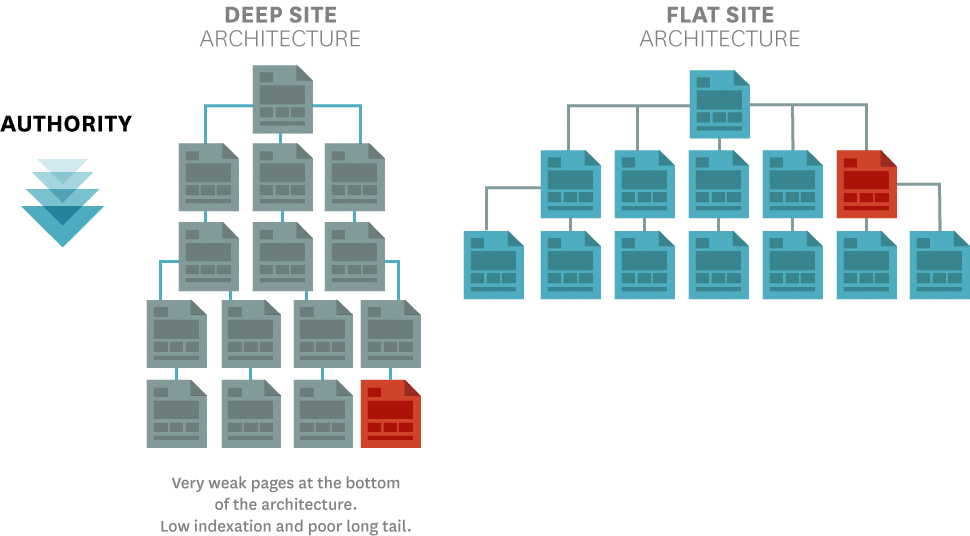 Source: Kinsta
Find out which sections of your website are difficult to navigate to, and determine where drop-off points are via Google Analytics. You can do this by navigating to the Behavior tab in the left-hand side bar and selecting "Exit Pages". To see mobile-specific Exit Pages, select a secondary dimension, go to Users, and select "Mobile (Including Tablet)".
Create consistency between desktop & mobile
The content you want to rank for should be the same across desktop and mobile. This means that the following pertinent elements (which contribute to keyword ranking), should match up.
Header tags (H1s, H2s, etc.)

Text, images, image alt tags, and even videos

Meta elements (title tags, meta descriptions, meta keywords). These should be "

equivalent

", meaning that even if they're shorter for mobile, they should convey the same information and relevant keywords.
Structured data markup should be the same across both versions of your website as well. Structured data is what helps Google understand the content on your pages and create rich snippets. Use the Structured Data Testing Tool to ensure pages can be crawled without error. It even allows you to preview the rich snippet.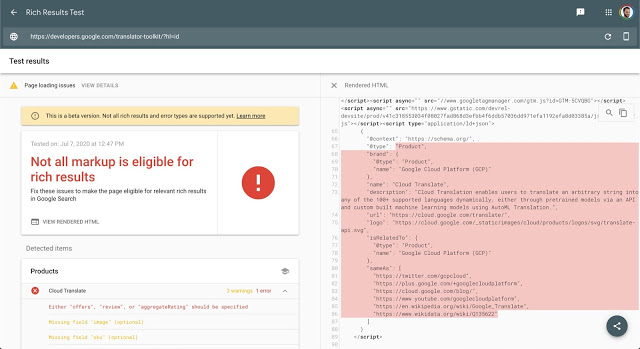 Source: Google Search Central
Improve page load times
The amount of time it takes your website to load on mobile is a critical ranking factor. If your mobile site is slow-loading, it'll suffer from high bounce rates, which will impact your ranking. Check your mobile Core Web Vitals using PageSpeed Insights and see what elements might be causing issues.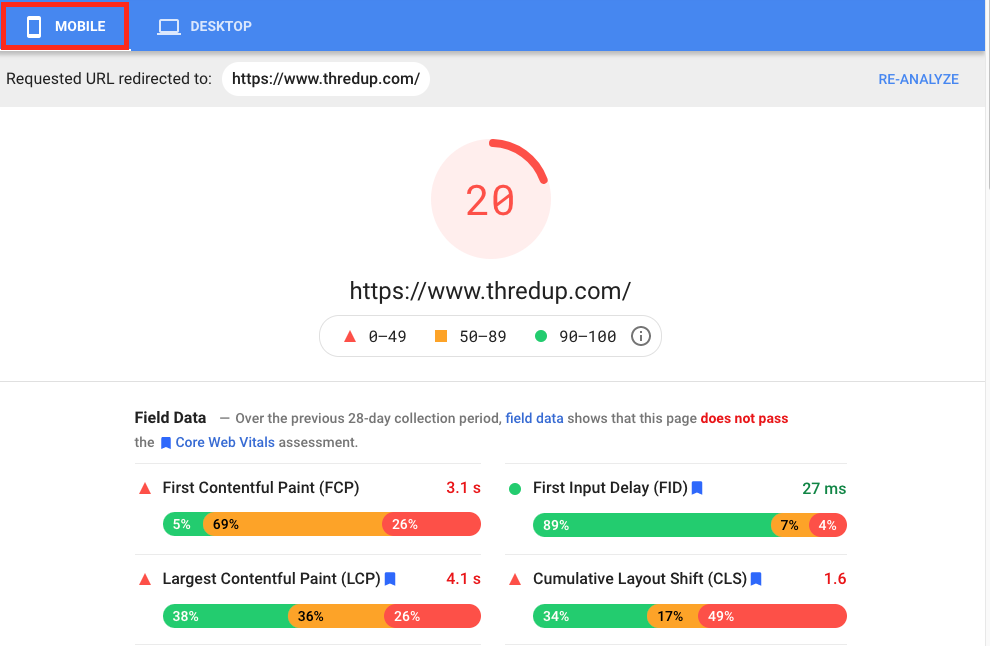 Use lazy-loading for less critical images and videos so that these elements don't slow down your mobile webpages.
Your (mobile) first priority
It's no surprise that Google is finishing off its mobile-first indexing rollout now, when e-commerce mobile sales are at an all-time high. Mobile commerce currently accounts for 72.9% of all e-commerce sales. Still, as many as 90% of shoppers say their mobile shopping experiences could be better.
Taking the mobile-first index into account will not only benefit your website's organic visibility, but the overall customer experience — which in turn will build brand loyalty.